Article 10 – Root Chakra (Part 2)
✒ Jitendra Patwari
After understanding some features of Root Chakra and its immense significance due to its position at the base of the entire seven-chakra structure, it is now time for a self-examination to know whether one's Root Chakra is balanced or imbalanced.
Self-examination of the chakra.
One needs to have honest answers to the following questions from SELF.
Can I trust others effortlessly?
Can I easily get along with people?
Do I have strong willpower and confidence?
Do I do most of the work zealously?
Does my body weight stay around the ideal weight?
Can I easily dispose of sad memories of the past?
Do I remain enthusiastic about the future?
Does my excretory system function properly?
Do I enjoy solitude as well as the company of others?
Can my immune system be considered good?
If most of the answers are affirmative, the Root Chakra can be considered balanced, absorbing the right amount of energy from the cosmos.
Imbalance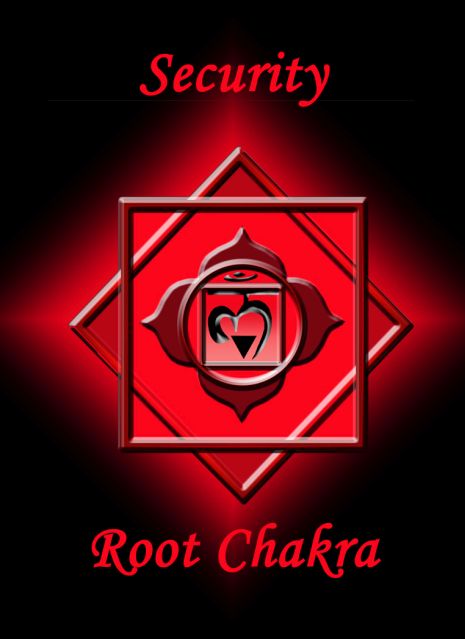 There is a direct link between the Root Chakra and an emotion of security or the lack thereof. A feeling of lack of security generates fear; the fear can be of various kinds like fear of being physically or emotionally alone, fear of loving self (and consequently others), fear of taking a new step in life, fear of the finances, fear of accepting any kind of change and finally the fear of pandemic. It is important to remember that 'fear' is an imaginary thought. 'Fear' is a thought that something unpleasant may happen in future, which has actually not happened, making one experience that situation in the present time.
Let us take an example of how imaginary fear and consequent anxiety can be. A friend of mine had lost a sizeable business volume and even after that, he had assets worth billions. He should have no worries relating to finances. However, his mental state deteriorated after the business loss creating damage to his Root Chakra. This mental state eventually got manifested in his body, making him a cancer patient. Fortunately, he has come out of it and is now perfectly healthy.
Impact of imbalance
Physical Impact:
Discomfort anywhere in the lower half of the body
Sciatica
Osteoporosis
Bone weakness
Diseases of the digestive system due to emotional imbalances
Prostate-related problems
Immunity problems
Abnormally high/low weight
Cold limbs
Pain in the lower back
Excessive fatigue
Cancer, haemorrhoids, venereal diseases
Issues with the functioning of the excretory system i.e constipation, urinary disorders etc.
Disturbed sleep
Memory loss
Gluttony/very low appetite
  Psychological/Emotional Impact:
Depression
Constant anxiety
More reliance on external factors and validations for one's inner happiness
Addictions
Indecisiveness
Jealousy
Laziness
A feeling of insecurity
Thoughts centred around financial worries
Loss of self-confidence
Anger
Lack of patience
Excessive aggression
Loneliness
Suspicious nature
Dissatisfaction with life
Suicidal mentality
The desire for unlimited accumulation of things or money
Cheerlessness
Feeling like 'nothing good left in life'
Fear
Identity crisis – the feeling of 'no one asks me', 'I am worthless'.
 If one notices an imbalance in this chakra, there is nothing to worry about.  There are multiple healing modalities and easy ways to balance chakras. We shall discuss them in the upcoming articles. For today, let us stop here.
…continued in next issue
✍🏾 Jitendra Patwari ✍🏾
Jitendra Patwari's Facebook Page 1of2
Jitendra Patwari's Facebook page 2of2
jitpatwari@rediffmail.com
Cell: +91 7984581614
Find Jitendra Patwari on Facebook
Jitendra Patwari's You Tube channel