The Noteworthy Land of Kings in India
Rajasthan as many people know it is the land of kings. It is one of the most famous tourist destinations all over India and each year it witnesses people in huge numbers willing to get a deep understanding of the ancient culture and traditions of India. Called as 'Rajputana' in the historical times, Rajasthan was ruled simultaneously by different dynasties. This feature is quite evident from the mixed style of architecture seen across Rajasthan. Great food, beautifully crafted temples combined with majestic forts describing the stories of valour, what more can a tourist ask for? So, in case for your next trip, you are planning a visit to Rajasthan the below 5-day itinerary might help give you a head start. Bon Voyage!
Day 1. Jaipur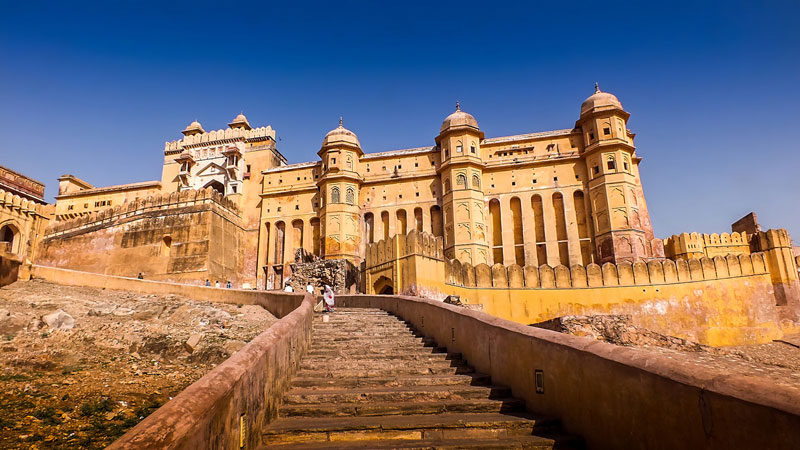 Visiting the capital of Rajasthan or the 'Pink City' as many know it, Jaipur would be your first stop on this five-day trip. Being in this city, there are many places of interests which you can visit however we would suggest giving Amber Fort a try as it is located closest to the airport. This fort which is built on top of the hill will give you a glimpse into the royal culture while the interiors will leave you completely mesmerised. To reach this fort you either can climb on foot or choose to ride on the back of an elephant which is one of the popular ways of going atop. This large complex has the Sheesh Mahal as its one of the most impeccable feature, and you definitely cannot afford to miss this. As soon as you finish staring at this architectural wonder, you can move forward and visit the famous 'Hawa Mahal' of Jaipur. Containing more than 900 windows the design of this structure is enough to keep you wondering for hours let alone the design and craft which you will witness in the royal chambers. Jaipur sure would make you feel proud of the rich culture that India does contain and will make you even more excited about your day two travel to Bikaner.
Day 2: Bikaner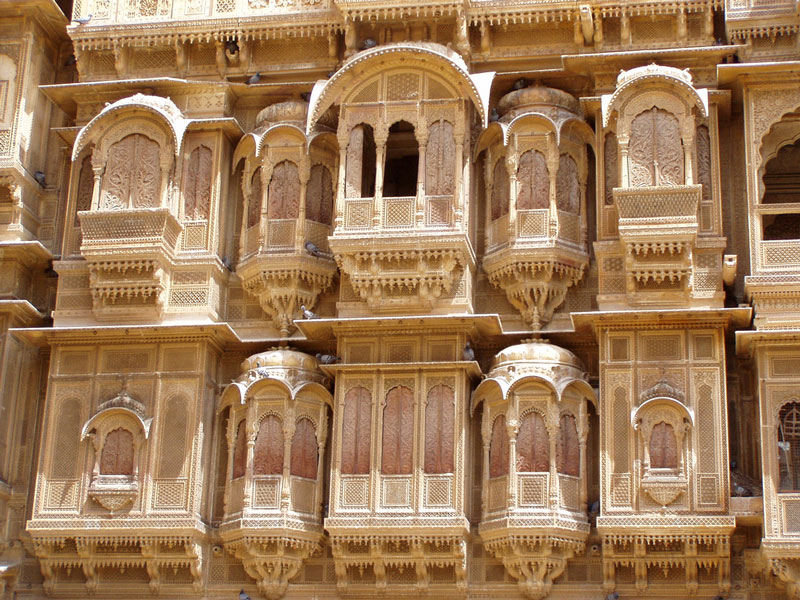 Although a complete day might prove too much for Bikaner, it certainly serves as the paradise for food lovers. You can treat your taste buds as long as you want to some of the delectable and mouth savouring sweets and foods. Once you are done with your food, there are amazing tourist sites in Bikaner which we say are more of pilgrimage sites such as the Lakshminath Temple, Bhandasar Temple and the old museum of crafts and textiles. Hardly a tour of 3-4 hours you can be on your way to Jaisalmer sooner than you think.
Upon reaching this city and having a good night rest wake up next morning and head towards the famous Patwon ki Haveli, a fort which shines and reflects gold. There are more than 5000 people residing in the Haveli, and they will give you the best insights into the tradition and culture of Rajasthan, much more than Bikaner and Jaipur have to offer. Once you are done adoring this beauty your next stop would be the famous Jain temple which served as the checkpoint for the Silk traders coming through the Silk route. Other points of interest include the famous Jaisalmer Fort as well as a few temples and museums present in the area. You might need a day and a half to cover this Golden City completely but trust us it is worth it.
Day 3: Jodhpur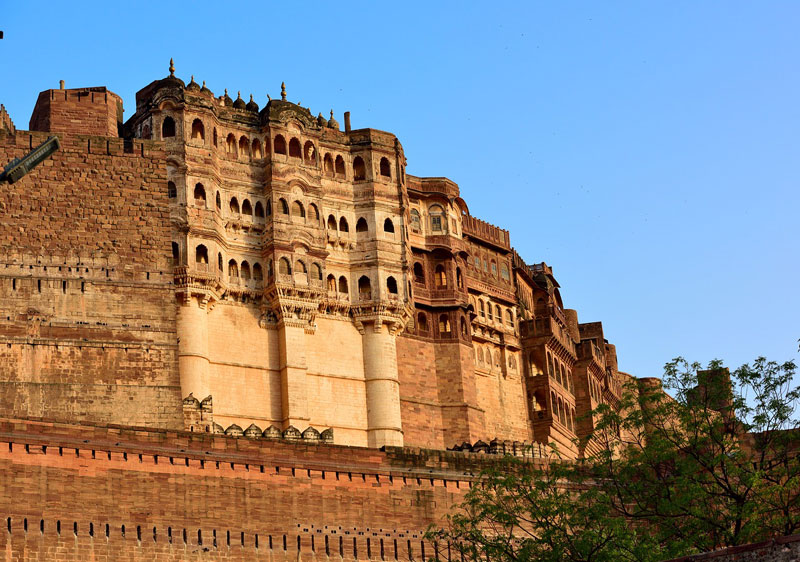 Hardly 4 hours of the drive will land you in the city of Jodhpur. This place is more of a shopping delight than a sightseeing arcade. The prices are extremely low, and the products do tend to ignite the shopaholic within you. The Clocktower market is a must visit the place to get hold of some traditional accessories and clothing. And while you are at it, do not forget to try some of the lip-smacking food available at the Clock Tower Halwai.
In case you want to go sightseeing then the Meherangarh Fort is a must visit destination, with its intricate carvings and impeccable design. Apart from this, there is a Rock Park and the museum within forts which you can enjoy.
Day 4: Udaipur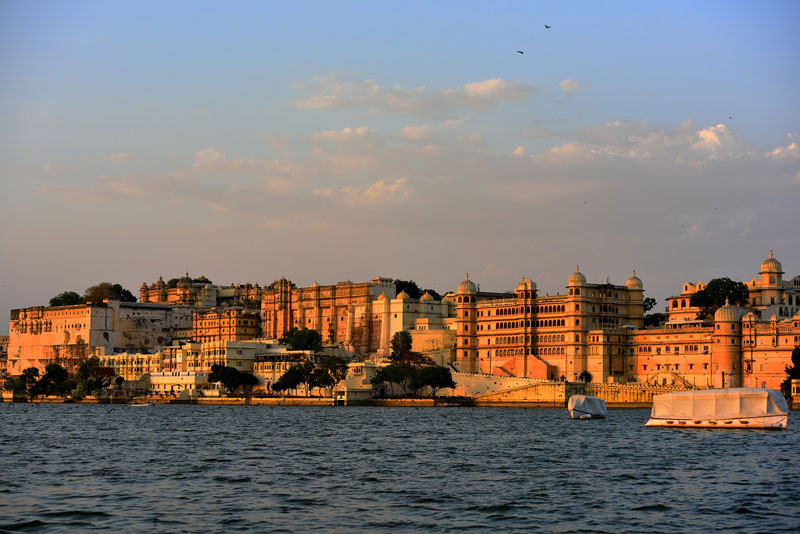 City of Palaces, Udaipur is the home to numerous stories as well as myths. This is one of the best places in the country where you can learn about the development of India as well as its growth over time. The beautiful design of City Palace combined with the simple yet classy looking Sajjan Garh castle will truly serve as a treat for your eyes. And if you are yet not satisfied then you have the clean and clear Jagmandir Island as well as Lake Pichola to wander. After all this sightseeing, take some time out and enjoy the sunset while boating and visiting the countryside. After all, this entire place was tagged as the 'city of romance' by the British themselves.
Day 5: Ranakpur and Kumbhalgarh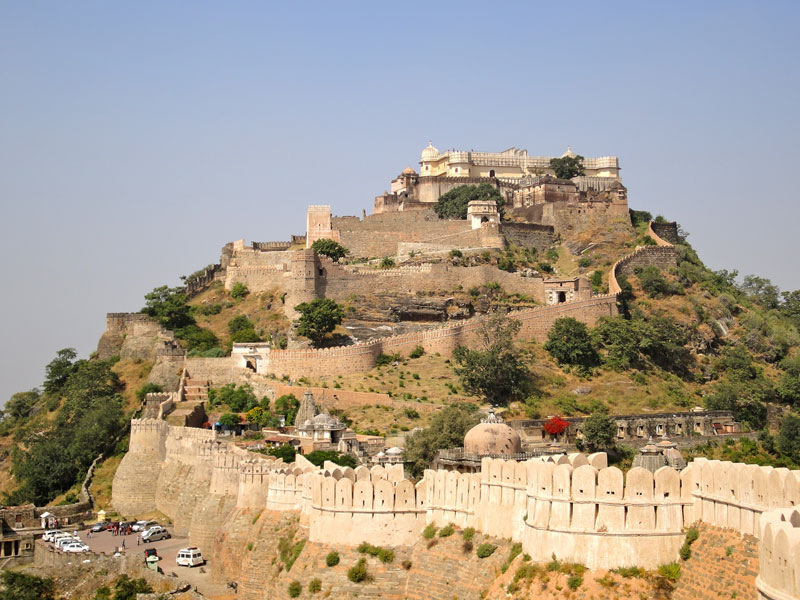 On this last day of your visit, you can cover these two cities of Rajasthan which are separate with a distance of around 30 km. between them. While in Ranakpur you can visit the wildlife sanctuary as well as witness some of the intricately designed Jain temples, Kumbalgarh offers you the site of its majestic fort. Both of these cities situated alongside Aravalli are recognised as the Heritage sites by UNESCO and you after completing the tour to these destinations can safely say that your trip to Rajasthan was successful.
So, this was our five-day itinerary to the noteworthy land of Kings, and we believe following this you will get a good hold of the culture, tradition as well as rituals followed during the ancient times. Have any suggestions? Or think we left something out? Do not forget to mention the same in the comment.
Author Bio:
Rohit is an aspiring travel blogger at Trans-India-Travels who loves interacting with new people and visiting new places. His love for nature as well as desire to explore takes him to new and unseen corners of the world.