Author Stephen Gill Honored in Cornwall
on Canada's 150th Anniversary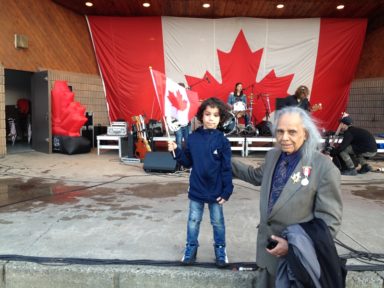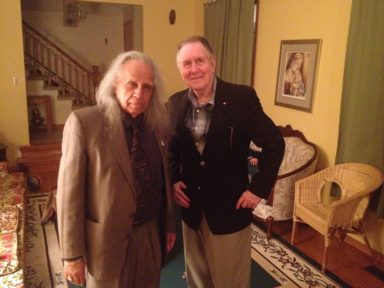 Author Stephen Gill from Cornwall, Ontario is an India-born Canadian novelist as well as poet, literary critic and essayist. He was honored on July 1st at the Canada Day Celebrations with the SDSG Canada 150 Service Award by the Honorable Guy Lauzon, a member of Canadian parliament, who has been representing the counties of Stormont, Dundas and South Glengarry constituency since 2004.
[sam_ad id="21″ codes="true"]
SDSG Canada 150 Service Award was issued to celebrate 150 years of Canada to honor educators, artists, athletes, scientists, writers and such other citizens who have made significant contributions to Canada.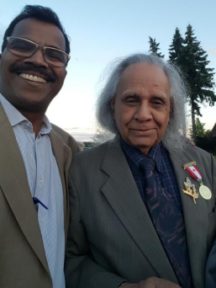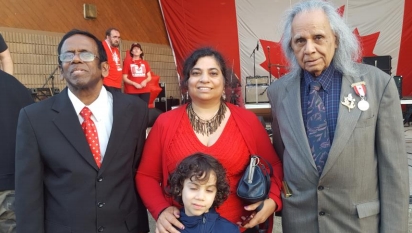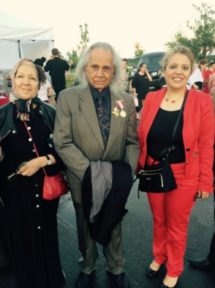 This is not Stephen's first award. In 2002 Stephen Gill was honored with The Queen's Golden Jubilee Medal. He, in fact, is a multiple award winner. Self-acclaimed Indo/Canadian self-exiled writer, has authored more than thirty books. He is the subject of doctoral dissertations, and research papers. Thirteen books of critical studies have been released by book publishers on his works and more are on the way. His poetry and prose have appeared in nearly one thousand publications. The focus of his writing is love and peace.
Click here to read more about Stephen Gill.
Click here for more information on Stephen Gill Criticism.
Click here to read some of Stephen Gill's books.
[sam_ad id="13″ codes="true"]