Dr. Ram Sharma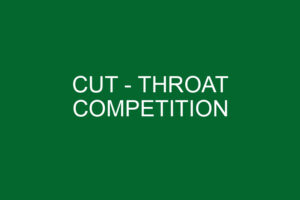 Fleeting feet on the roads
wheels are restless
what kind of competition it is ??
No time to breathe
only work and work
no family , no relations , no festivals
whats mine fault in it ???
its competition of Time
its cut-throat competition
© A POEM BY DR. RAM SHARMA
——————-
Dr. Ram Sharma is an accomplished poet and writer both in English and
Hindi in the field of literature. He has added many feathers to his
cap. As a student he has been exceptionally brilliant  student from
class first to M.Phil. He did his doctorate on ` Post-Modernist Trends
in Indian Novels in English: A Study of Anita Desai ,Arun Joshi,
Amitav Ghosh and Vikram Seth. He is a renowned poet, critic, reviewer
and translator. His poetry is indeed of very high order which is read
throughout the world. He has  85 research papers published in esteemed journals of India and abroad including Poets International [ Bangalore], Bizz Buzz [Mysore], Rock Pebbles [Orissa], Contemporary Vibes [Chandigarh], Skylark [Aligarh], Shine [Tamilnadu], Poetcrit [Himachal
Pradesh], Indian Book Chronicle [Jaipur], The Vedic Path [Haridwar],
Metverse Muse [Vishakhapattnam], Young Poet [Tamilnadu], Poetry
Today [Kolkata], Storm [Kolkata], Samvedna [Mangalore], Pegasus [Agra] Hyphen [Shimla], IJPCL [Kerala], Indo-Asian Literature [New
Delhi], Replica [Cuttack], Bridge-In-Making [Kolkata], Cyber
Literature [Patna], Points of View [Ghaziabad], Kohinoor [Bihar], Voice of
Kolkata [Kolkata], Re-Markings [Agra]Besides this his works has appeared in such web journals like Muse
India, Boloji.com, Literary India, Neo-poet, Academic India,
Indian English Literature Forum, Impressions Online Journal, Creative
Saplings. His poems are showing presence in foreign e-journals like
Poems-hunter.com, Voices-net.com, Coffe-connection.com, Autumn Leaves, The Houston Literary Review, Asian-American
poetry.com
, PoetrySketch Book etc. He has to his credit  eight  poetry volumes Muse (2002), Serene Moments (2008), A String of Words (2009), Poets for World Peace – Volumes 1 and 2 (2010), Anthologies 1 (2011), Lamp of Love (2015), OM santih santih santih (2015, co-author).
He has also contributed editing on 32 anthologies BOOKs in English Literature. He has attented more than 50 national and international seminars and presented his papers there.
At present he is working as  associate professor and Head of the department in English in J.V.P.G.
College, Baraut, Baghpat, U.P., India. He is editor-in-chief of two
international journals  RUMINATIONS and GLIMPSES.
PERMANENT ADDRESS—
C-26, SHRADHAPURI PHASE2
KANKERKHERA, MEERUT CANTT
250001, U.P., INDIA
E-MAIL-dr.ramsharm786@gmail.com,
mobile-9219710874