A Kavya-Geet Sammelan was hosted for the first time by the Hindu temple in Dollard-Des Ormeaux, Quebec in collaboration with Bharat Times Canada based in Montreal. It was a great evening that left everyone wanting more.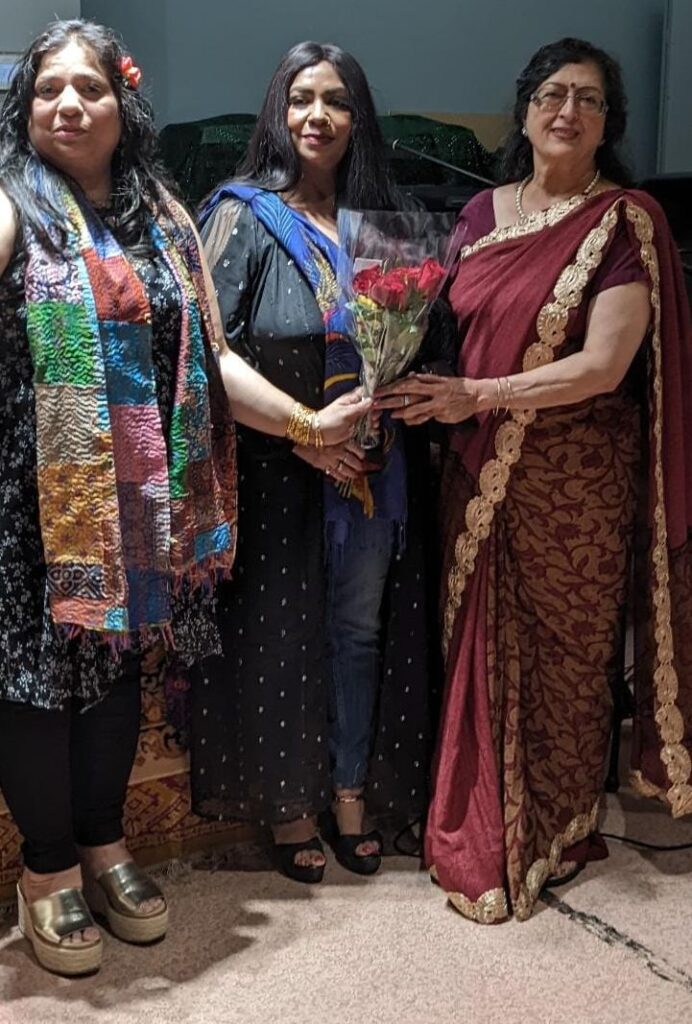 Special guest of the evening was Sapana Ahsaas from Delhi, India, the world renowned poetess. She started with a poem about God, Khuda and went on to recite love poetry and funny poetry. Sapana Ahsaas has Masters in Psychology and English. She has also studies journalism as well as acquired diploma in Urdu language. Other than that she is an astrologer and a research scholar from Bhartiya Vidhya Bhavan in Delhi, India. A lot of her ghazals are sung by famous ghazal singers.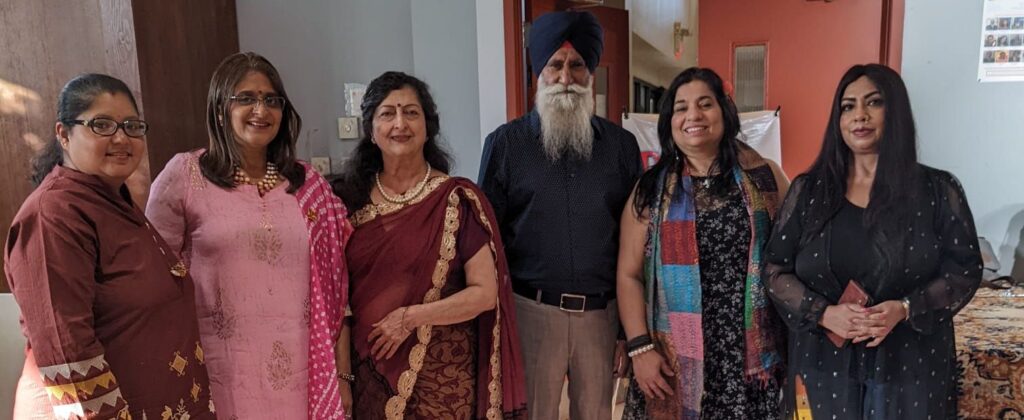 A number of local Canadian Poets, Poetesses and singers also participated from Greater Montreal and Cornwall.
Master Nathan recited Achutam Keshavam. Harjinder Singh Pattar is a Punjabi poet from Montreal and an author of a Poetry book in Punjabi, Painda. He write very natural and self-reflective. Surangama is an artist from Montreal. She recited on art and feelings. Sanjeev Kumar is a great singer from LaSalle who loves to sing Kishore Kumar songs. Gourav Sharma sings beautifully, especially Kumar Sanu songs and ghazals. Anand Balroop accompanied the songs on table with much rhythm and fervor. Ali Arshad Randhawa is a great poet whose passionately writes on social issues. Geeta Sunil Soni is not only a ghazal singer but she also sang some duets with Gourav Sharma. Jayshree Patel from Montreal sang a song about Father's Day which she wrote herself. Tariq Mahmood is a well know poet form Montreal who recited very touching poetry. Virendra Jha is a natural poet, a recipient of Governor General Award of Canada. He recited some romantic poems.
Amita Khanna and Dr. Monika Spolia were the main organizers of this event at the temple. We thank all the volunteers, participants and the guests who helped to make this evening a sucess.