From the swimming pool, to the high school classroom, to the yoga mat to the frontlines of the largest and longest civil disobedience action in Canadian history, Pamela Leila Rai could be called a true warrior woman. As the first woman of Indian ancestry to win an Olympic medal, Pamela's taste for a challenge is something she is drawn to. After her many years as an elite athlete, Rai poured her energies into her career as a much beloved high school English, Math, Special Ed. and Social Justice teacher. She also embarked on a journey to her ancestral homeland of India, where she studied yoga in depth and subsequently spent 8 years building a sustainable earthen yoga centre on her acreage in Nanaimo, on Vancouver Island called Silent Motion Yoga.
Since September 2020, Rai has been an integral member of the Rainforest Flying Squad, a peaceful group of grass roots, direct action folks dedicated to environmental and social activism. They have been blockading the Teal-Jones Group timber company from accessing the last 2.7% of ancient temperate rainforests left in the world. These biodiverse forests in British Columbia are home to trees up to 2000 years old and to endangered species of flora and fauna that are unique to this environment.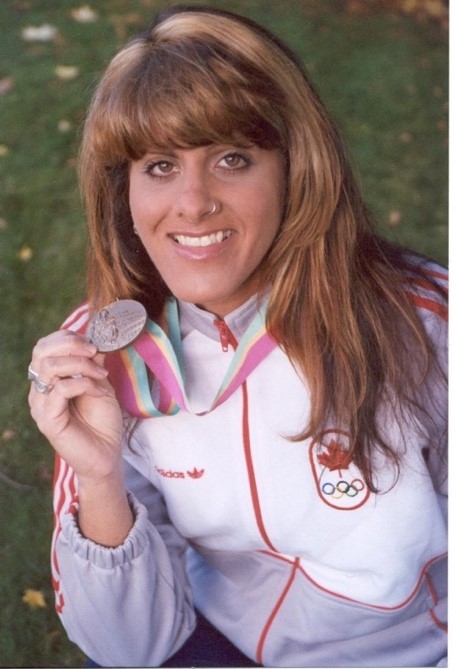 Rai's unwavering passion for bringing awareness to important issues led to her early retirement from teaching so she could dedicate her time to activism. "I realized my ability to affect change was hindered in the schools. I was frustrated with the coloniality of the education system. My values and perspectives were not valued in my district." admits Rai.
Her drive for a just and harmonious world is the same drive that made her an Olympian. "It's largely unconscious but when you are not of the dominant culture, nor look like them, the need to excel in whatever you choose to do, takes over to prove some worthiness. Hence, my success as an athlete I suppose. There's a fearlessness that is embodied and I think that's what makes me a good activist too. I've always stood up for the underdog. From a young age, I have always had a sense for social justice – whether it be Rights of the Disabled, Animal Rights, Women's Rights, Rights of BIPOC or Environmental Rights; it runs through my veins."
Her life has always been punctuated with activist leanings; she even won a Canada wide environmental poster drawing contest at age 9 where her theme was 'Keep Trees Green.' Her ultimate purpose in life she says is in the service of promoting peace and love. Something she feels stems from her ancestral Indian roots.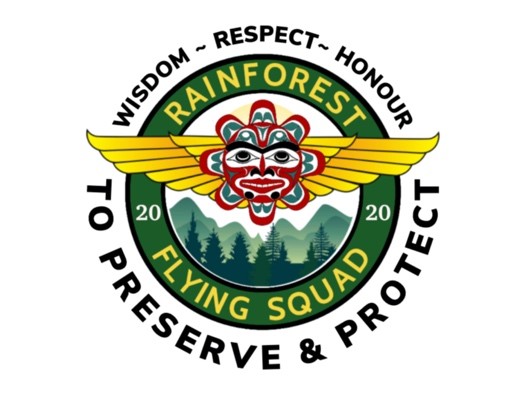 For the forest protectors, the fight has not been an easy one. The past year has been met with constant misinformation in the mass media, covid, living in the bush through everything from snow to a heat wave, legal battles and a government whose lack of action has created a backlash from environmental and indigenous rights movements that is unprecedented. Rai has been there since the inception of the movement when it was just a handful of concerned citizens fighting for these sacred forests. Armed with resolve, strong facts, a few tents, banners and a mission, the Rainforest Flying Squad has emerged as a force that government and industry cannot ignore.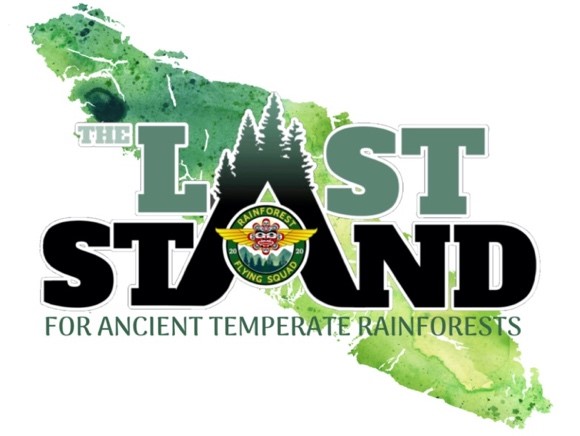 As with all grass roots, direct action movements, they started out small. Everyone in the movement took on a variety of roles from media relations to fundraising, to building structures, to reconnaissance missions, to cooking for the entire camp. Rai spent the winter creating the Rainforest Flying Squad and Last Stand logos, as well as helping run social media and creating materials for print. She not only spent endless hours on her computer, in meetings strategizing, she also ran back and forth to camps to join the frontline forest protectors in their plight.
"I've done everything from chopping wood, being headquarters site captain, managing social media, graphic designing, cooking, digging outhouses, running supplies, to acting as police liason," says Rai. "I like to be involved on every level so I have a full understanding of what's going on. There are so many intricacies with the law, with indigenous rights, media, environmental scientific facts and daily operations that it is nothing short of a miracle what we've managed to do here. We have grown into a significant voice for the forests, for indigenous sovereignty, for the planet and for the survival of the biosphere," states Rai.
At the outset, with the help of donations, the flying squad managed to attain a few buses and retrofitted them with wood stoves. Rai explains fully the amazing resilience and commitment of people involved, "Surviving the cold fall and winter off grid, up in the rainforest was not an easy task. I am grateful for those who made it their residence throughout those months to keep blockading. We will do it again through the cold and wet if need be, but we're hopeful the people of BC will force the government to do the right thing. The NDP government did a strategic review on these old growth forests and deemed them at risk and in need of protection. That was over 18 months ago, and nothing has changed. There's been no protection. The old growth forests have been completely mismanaged. There is no more time to stall. We are wanting a full moratorium on old growth logging. The sheer plethora of unique species of life and traditional medicines for coastal indigenous peoples in these forests are irreplaceable."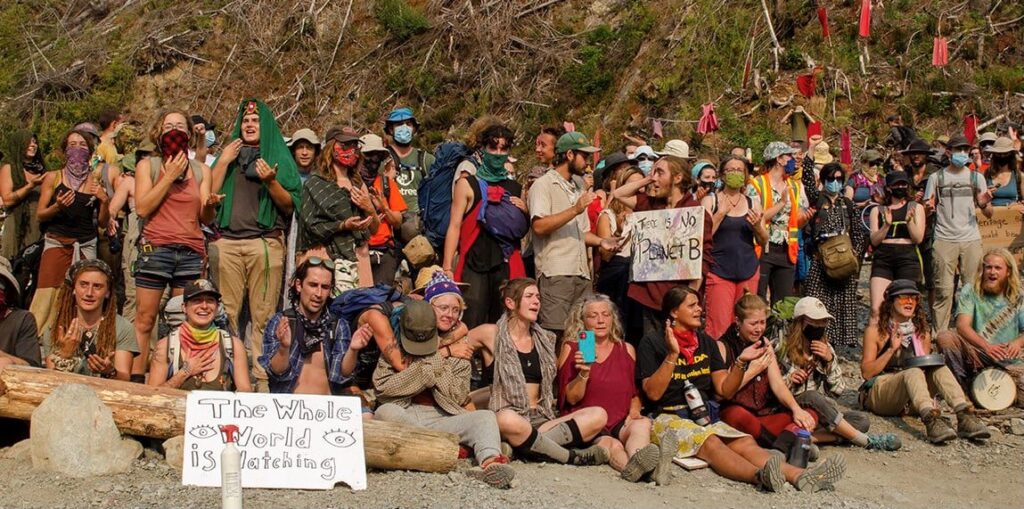 Rai, far from alone in her commitment to the cause, has met thousands of people from all over Canada that have come to join forces in this historic fight. Everyone has a role and important function in this inclusive community. It's truly a testament to how a community can pull together. She continually raves about how this protest is full of the most beautiful people on the planet.
As the months progressed, so did the imminent threat of police action draw near. On April 1, 2021, the Teal-Jones Group managed to get an injunction to continue the plunder of these biodiverse forests; RCMP started enforcing the injunction in May 2021. Since the time of enforcement, the movement has seen the destruction of many of their makeshift communities at various camps. There have been over 14 camps set up in and around southern Vancouver Island and only a few satellite ones stand now.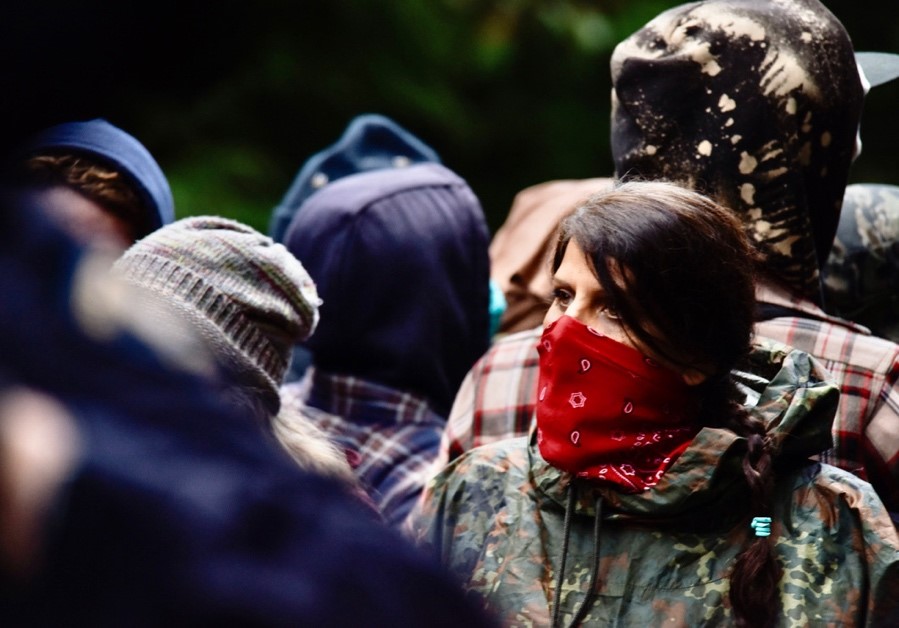 Rai's involvement she insists is nothing special. There are so many dedicated and committed folks on the ground and behind the scenes that have made this happen. At the crux of the movement to save Ada'itsx (Fairy Creek) are the rights of indigenous to self-govern and maintain their traditional ways of being and culture. The Pacheedaht territory is unceded land in which the RCMP and gov't have no jurisdiction over. Simply put, Teal-Jones and the RCMP are invaders on this land. Elder Bill Jones of the Pacheedaht nation serves as the central figure and spiritual leader of the movement. He works tirelessly to ensure land defenders retain optimism for a successful outcome.
"I strictly follow Uncle Bill's wishes and advice," says Rai. "He has a wealth of knowledge and wisdom and the voice of calm we all deeply respect. As a guest on his territory, I have appreciated both his softness and his firmness. I enjoy being in his presence and learning from him very much."
Rai wants to be able to use her privilege as an Olympian, as an educator and as prominent woman of colour to bring awareness to this critical environmental issue. She is a strong adherent of ancient wisdom traditions and often parallels the values and lessons of local coastal indigenous with those of her dharmic ancestry. "When I learnt about the eco-warrior Amrita Devi, who in 1730, was beheaded along with her three daughters and 389 others for hugging the khejri trees in Jodhpur, India to save them from being logged," mentions Rai, "I was inspired by how important it is to protect the land for the survival of cultures and life itself. I have endeavored to do the utmost I can in my locale in the spirit of their sacrifice."

Rai reminds us all that respect for the land and the importance of heeding elder wisdom is paramount for maintaining a sustainable planet. "Universal truths found in all the world's ancient traditions warn us to stop the destruction of these ecosystems. It is irresponsible, unethical and a crime against mother earth to continue this ecocide. Resource extraction and destroying these ancient forests are not only a climate crisis faux pas, they are the continued act of genocide against indigenous peoples."
There have been over 1000 arrests and charges and many more hundreds of "catch and release" arrests since May. This has been the largest act of civil disobedience in Canadian history. The forest protectors have used ingenuity, grit, song, dance, drumming and sleepless nights blockading access to these giant trees. Forest protectors have set up full camps with welding capabilities, supplies caches, cooking facilities and communication hubs with internet access to help win this war in the woods.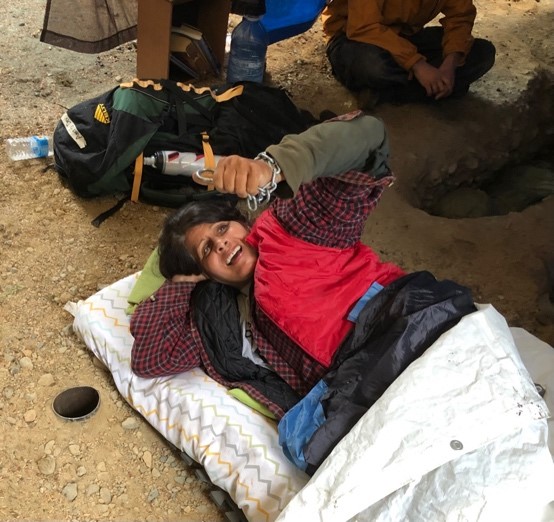 "We go in and build hard blocks like sleeping dragons (arms chained in steel pipes concreted into the ground), tripods, human occupied trenches, tree sits, cantilevers under bridges and soft blocks like mass sit-ins, debris on roads and standing non-violently singing. The RCMP destroy the builds, extract protectors and we go right back in and rebuild. People do all night missions, we call them turtles, and pack in supplies on their backs through bush and steep trails for many kilometers in order to keep the frontline fortified. I have never seen such passion for a cause. Each and every one of the forest protectors is a hero. Each one embodies the Olympian spirit – a calling to something bigger than oneself."
Rai has been arrested twice thus far. Once she spent all night and ½ a day with her arm chained in a sleeping dragon and another time she tried to block an industry truck from making its way up to the forests.
"Compared to my forest protector friends, says Rai, "who have been peppered sprayed, beat and injured, I managed to be detained with only a bit of manhandling. Not surprising though, I was the only person in my group of arrestees who was cuffed, frisked and kept in metal cuffs while transported in a police van away from the enforcement zone."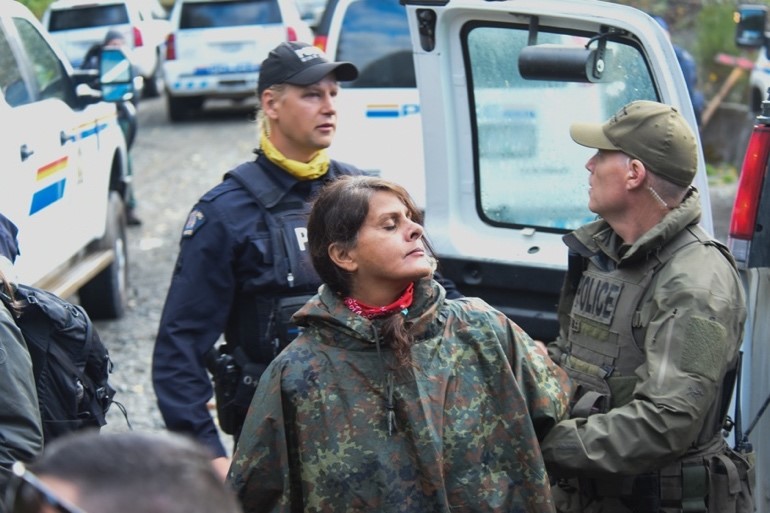 Onlookers speculate race played a part in Rai being treated differently than other arrestees. The RCMP's behaviour and aggressive targeted actions towards indigenous and BIPOC folks has been noted and criticized by many observers throughout this protest.
When asked what she thinks of the RCMP tactics and violent enforcement towards land defenders, Rai sighs, "Nothing has changed in over 150 years. Colonial mindset, colonial greed and a blatant disregard not only for the court rulings that these tactics are unlawful, but more aptly, for the lack of adherence to the laws of nature. I am dumbfounded. It's frustrating, upsetting and downright infuriating that the ruling dominant culture is hell bent on destroying human beings and all other living things along with them. It's nothing short of a suicide pact amongst the elite. I am at a loss as to what will make these rulers and corporations wake up to the crisis we are faced with. The science is clear on climate change. All I can do is try to help raise awareness and the only way seems to be through peaceful direct action, even if it means getting arrested for what is right. It's my duty."
The fight to save the last of these ancient temperate rainforests continues and needs your help. As of Sept. 14, 2021 RCMP have managed to escort industry up to the cut blocks and chainsaws have been heard amongst these pristine untouched forests.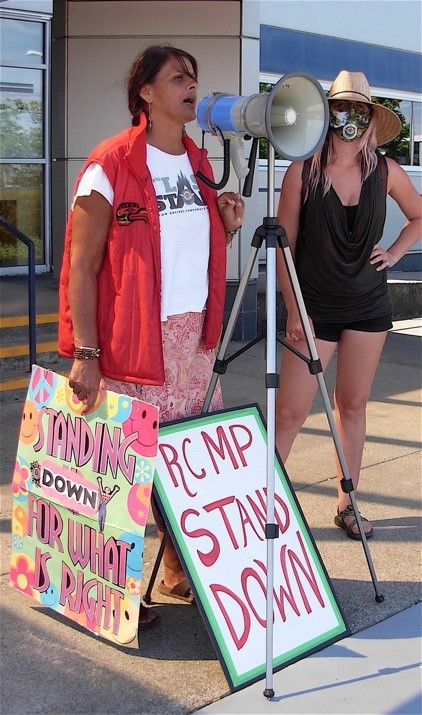 Please consider volunteering, donating and calling on the British Columbia gov't to protect these irreplaceable ecosystems. The time is NOW. laststandforforests.com