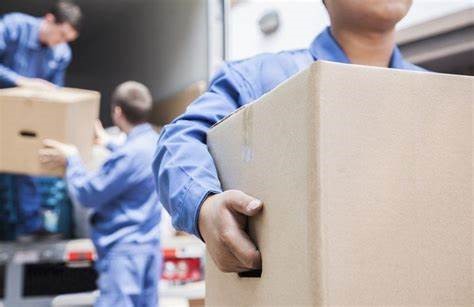 No relocation is easy. Besides taking care of your stuff, you have many other obligations to do along the way. All of this can cause a lot of nervousness. It's no wonder that moving is at the top of the most stressful events in human life.
On the source below, find out how to deal with moving anxiety:
https://www.lifestorage.com/blog/moving/moving-stress-and-anxiety/
Besides stress, removal brings many financial concerns. If you're going just a couple of blocks away, it is possible to move with friends' help. But when you're moving to the other part of Sydney or the state, a better solution is to hire professional a removalist. The same goes if you have stuff that needs specific handling and transportation.
Why You Need Experienced Professionals
You might think hiring a removalist is a significant expense, given that most moving companies in Sydney charge per hour. Depending on how many goods you have and how far you go, the final bill can be relatively high. But with all the benefits of hiring professionals, the costs are justified.
Removalists have specific vehicles and tools for packing, loading, and transporting bulky furniture or home appliances. If necessary, they can uninstall or disassemble your stuff for easier transport and loading. These services also require specific equipment, especially when working with home appliances.
Moving experts pack your stuff in a way that reduces the risk of damage during loading or transport. Depending on what they pack, removers often use special boxes and packing techniques. These will provide a higher degree of protection.
The most significant advantage of hiring removal experts is security. Licensed companies in Sydney must have insurance covering all damages incurred while transporting your household items. Professional removalists usually offer additional policies for damage while packing or loading. These come in handy if you move valuable or delicate items. You can discuss these options with a moving consultant or your insurance agent.
Do the Math
If you're in doubt whether to move on your own or hire professionals, make a rough cost estimate. Then you will see that the hidden costs of self-relocation exceed movers' rates.
To move on your own, even a couple of blocks away, you need to take a day off (or a few) and maybe postpone some meetings. Also, you have to gather the friends and relatives who can help you. Then, there're the transportation costs. If you have many belongings, you will have to transport them several times by car or rented truck.
When you add all this up, you will conclude that it is more cost-effective to hire removers. It is better to pay a single cost to a removal company than a few seemingly smaller costs, which in the end turn out to be one huge expense.
Start Research
After deciding to entrust the moving job to professionals, it is necessary to find a reliable removal company. If you are located in a crowded city like Sydney, the starting point should be the Internet. There you can find a list of removalists near you or those with more competitive rates.
You can ask relatives or friends for recommendations if they've moved recently. They can give you some names you didn't find on the Internet. At the end of making a list of removers, there will be a dozen companies on it. This listing will be shortened as you conduct further research.
The primary step is to check if the listed removalists are on the AFRA (Australian Furniture Removers Association) list. You can visit the association's website or check this information on the site of a particular removalist. AFRA members need to meet a range of standards to provide superior service to their clients. They are often subjected to many checks to keep a high level of service.
Read Reviews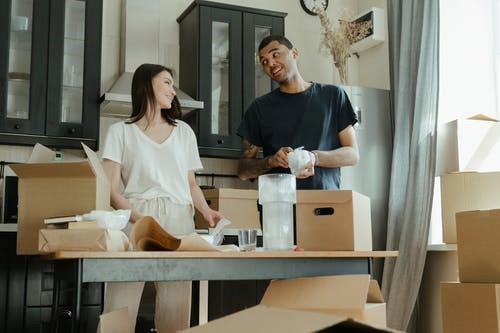 After cutting the list of prospective removers, it's time to start with a detailed check. You still need the help of the Internet, because you will find the experiences and recommendations of other clients there. Make an effort to find reviews for particular removalists and read them.
If you only see high ratings without comments or with some standardized phrases, there is a good chance that they are false. But if you can find user experiences that highlight both the pros and cons of a moving company, pay attention to what kind of comments prevail.
If most clients had a bad experience with a remover, that doesn't necessarily mean it will happen to you. But there are high chances that something will go wrong, or you won't be happy with the service. So, try to find removalists with positive feedbacks and satisfied clients.
Can They Meet Your Requirements?
By this step, the list should be shortened to just a few moving companies. It's time to contact each removalist from the list (preferably by phone) and see if they can meet your requirements. Make a list of questions and pay attention to how they are answered.
Ask if they can meet your deadline. Often, especially during the weekend or summer, most removalists are very busy. You'll find it challenging to find a remover immediately available. So ask about their availability and the best periods for moving.
The next thing you need to know is whether they are equipped to transport delicate and valuable items. Artworks, safes, and all other pricy stuff need special attention when moving. Be sure to ask if the removers offer a policy that covers damage to these items.
In the end, don't forget the price. Request a cost estimate and see if there are any hidden costs. Moving prices should be transparent, so pay attention to items like packing supply, furniture disassembling, carrying furniture upstairs, and similar items that can be extra charged.
Doing research is not a waste of time but a smart move that will be taken by anyone who wants the move to go well. You can't entrust your belongings and valuables to everyone. That's why working with reputable removers is the best way to have peace of mind.