Our society today is full of various inventions. Many of these inventions are things that we consider necessary for normal life as we know it to carry on. Examples of some of these inventions are cars, airplanes, phones, pressing irons and all other electronic appliances that we use on a daily basis.
Obviously, these machines and tools are built/manufactured by certain companies owned by certain individuals. However, how often do we think of the various components that these products and appliances are made off and how they are made? One major component that many of these products are made up of are metals.
Metal Forming or Manufacturing
Basically, metal forming is the process by which sheet and other flat metals are made and further includes the process by which they are turned into different shapes and structures. It is through this means that machine parts and the parts of various other useful tools and products are made. Thus, this process can be referred to as a value adding process; you can read more on this here.
In these modern times, manufacturing process requires both human labor and automation. However, while human labor will always be required to some extent, automation is what ensures large scale production so as to meet up with demands.
A large variety of metals can be used in this parts and components production process. Sometimes, the purchaser or client might require that a certain metal be used and the dealers would have to comply. Some of the various types available are:
Stainless steel
Galvanized steel
Aluminum
Brass
Copper
What Are The Processes Involved In Metal Forming?
Generally, this process encompasses various manufacturing processes. However, the sole aim of these processes is the turning of these raw metals into a finished and usable product. There are various processes that various industries employ to do this, but there are certain ones that are more general and common, they include:
Bending
This process makes use of a break press or a machine of similar type or function on a flexible metal and then a die block is placed over it which punch presses the material. However, the punch pressing does not punch a hole in the material rather it makes the material to take the shape of the die.
Stretching
This is another means through which the metal material is processed. As can be guessed from the name of the process, it involves both stretching and bending the material at the same time, forming a large contoured or complex part. The idea here is for the radial strain to deform the sheet. This process is used when large sheet parts require shaping and radius bends that are accurate and have smooth surfaces.
Deep Drawing
This particular process is quite common; here, in order to form components that are hollow shaped, the metal sheet is put in place over die that is shaped like a cavity. The essence of the punching motion is to push it down to the cavity such that the metal sheet gets deformed to form the shape of the external part.
Roll Forming
This process is basically for shaping the materials as they pass through the rollers. During this process of movement, there is a continuous rolling of the sheets by the rollers as they are bent into the desired shape. This particular rolling process is basically used to make components that are for large production arrangements or that are lengthy. You can find out more here: https://www.thomasnet.com/articles/custom-manufacturing-fabricating/how-roll-forming-works/.
What To Look Out For In A Metal Forming Shop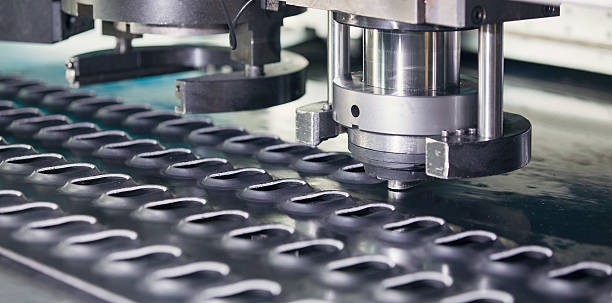 As earlier stated, there are various necessary uses of the products that these metal forming shops provide therefore, they are always in demand for the services that fall under their scope. For any business or organization, choosing one to provide the services that you require can be quite a huge task. However, there are certain things that you can look out for before coming to a decision; they are:
Capability
The first thing to check out for is the capability of the organization that you are about to engage. Can they handle the demand that you are placing on them? Do they have the necessary facilities and equipment to efficiently deliver the service expected of them without hitches? What kind of materials do they work with? These are the necessary things that you need to find out before you engage their services.
Experience
It is often said that experience is the best teacher however, in this scenario, experience is an indicator that the organization you want to engage can or cannot meet up with the job you hope to engage them on. Through their years and experience in diligent practice over different designs and productions, you can ascertain whether they would be able to handle the task that you want to give them.
Certifications
Another very important area to look into is the area of certifications like ISO. The idea is to know if their equipment and systems are up to date quality wise and management wise. The standards that they abide and work with is a very good indicator of the quality of work that you can expect from them. Ensure that their standards are on per with international best practices.
Customer Service
Any good organization knows that the needs of their customers come first; they also know that their relationship with their customers is the key to their success. For this reason, any metal forming shop that seems to have all of their acts together but is failing in the area of customer service is a no no.
One way to find this out is by checking online for the referrals and feedbacks previous clients had given about them. You can check the UHI Group's Website to get information on how to identify qualified professionals.
Conclusion
There are certain services, industries and production companies that are necessary these days. This is because they handle the production of various utilities that we use in our daily lives.
We most times do not know much about the process that makes these products, but we will want to have the best that we can afford. For this reason, it is good to be informed on what metal forming shops do.