Asides from being a huge investment, buying a home for most people is a life's dream so it is important to get the whole process right. There are different steps in the process of buying a property but one of the most important is inspecting it before sealing the deal.
A home inspection involves the examination of a property's condition. It typically takes place when a home is to be bought. The inspection is a non-invasive examination that is carried out by a certified Home Inspector, a professional tasked with handling such jobs.
Usually, inspectors will check out the house right from the foundation up to the roof. They will check the different systems present in the house such as the HVAC system, the water and plumbing systems, the electrical works as well as its sewage system. They will also check if there are any signs of weakness, fire and safety issues, insect invasion and a host of other things or defects that can affect the home.
Note that an inspection differs from a home appraisal. While an inspection aims to determine a property's condition, an appraiser helps to determine its value and it is typically required by a lender before a mortgage is approved.
How Does an Inspection Work?
An inspection is usually carried out when a sales contract or purchase agreement has been reached between a home seller and a potential buyer. It is most times requested by the buyer who will then hire an inspector to do so.
The inspector in turn will conduct the examination of the said property and provide the buyer with a detailed report of the condition of the home. This report includes details about any issues or maintenance and repairs that may be required.
The purchase agreement between two parties usually includes a "due diligence" contingency. This is used to give the buyer time to hire an inspector as well as schedule an inspection. It also allows them time to go through the inspection report and decide what they want to do.
If the buyer is not satisfied with the findings, they can request a re-negotiation, request for renovations and repairs to be done or even walk away from the transaction. It ultimately helps save the buyer from any costly repairs and stress that may be associated with purchasing the property.
If repairs are carried out after the inspection, the buyer can ask for a re-inspection to ascertain as well as verify if all the necessary issues have been worked on to a satisfactory level.
It is also possible that a seller decides to carry out an inspection before putting their home up for sale. This enables the seller to carry out any renovation or repairs that may be needed so that the value of the home can increase and a sale can be concluded as soon as possible.
Benefits of a Home Inspection
As a potential buyer, an inspection gives you an insight into any issue you are likely to encounter before buying a property so that you can take precautions or actions where necessary. It provides you with the conviction and peace of mind to go ahead to finalize a purchase and avoid paying costs you did not plan for.
For a seller, it reveals to you any issues that may be affecting your property so that you can take steps to carry out repair work before listing the property. Fixing these issues will also significantly increase your property's value as well as ensure that you are able to quickly sell it without the time-consuming process of buyer inspections.
Remember that the buyer does not expect that everything is perfect but things must be in decent shape.
Choosing a Home Inspector in Denver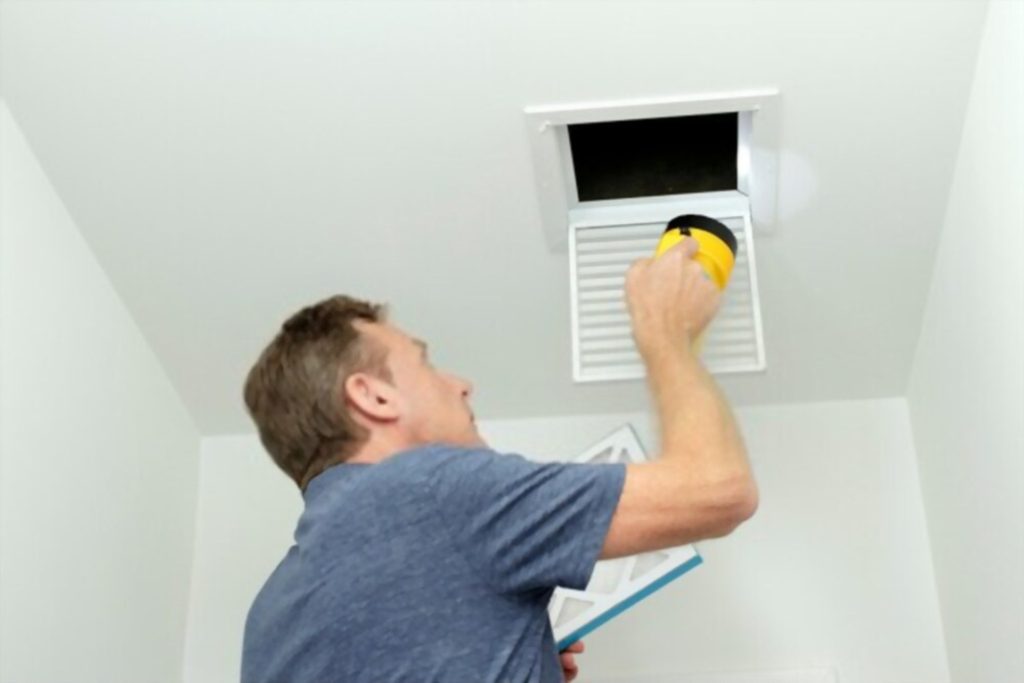 Denver is a city in the state of Colorado in the United States. It is the capital and most populous city in the state with a population of about 727,200 as of 2019. This makes it the 5th most populous capital city and making Colorado the 19th most populous state.
Denver is a great place to live with many of the city's residents living in the metropolitan area that surrounds the city. It is a haven for economic activities and this has resulted in steady population growth over the years.
With this growth in population is a demand for housing. Although more people rent than own houses in Denver, a lot of people still choose to buy instead. Buying a home can be a complex process but with the help of an inspector, it could be made simpler. How then can you select the right inspector for your home inspection?
Get References from Your Realtor
Your real estate agent may be able to recommend to you a good home inspector especially if they have been in the business for a while. They would over time have worked with a couple of inspectors and will know who is better suited to use.
The challenge with this though is that there can be a conflict of interest as the realtor wants to get the deal over the line as soon as possible. You need to be sure that they are not offering you someone that will do their bidding instead of yours.
You may ask the realtor for suggestions but you do not necessarily have to follow such suggestions except you are sure that they have your best interest at heart and that you can trust them.
A trustworthy realtor will not be worried about recommending a tough inspector who might make the deal fall apart.
Training and Experience
Inspectors are trained to spot even the least obvious of flaws and are usually certified. Look out for someone or a business that is certified and have experience in doing this. With their knowledge and experience, they would have encountered a variety of homes as well as a wide range of issues and will easily spot them.
You may even go for someone with added credentials such as engineering or architecture but you will have to be prepared to pay more.
Find Out What You Will Be Getting and How Long It Will Take
Good home inspections are thorough. You should hire an inspector who is patient and will take their time to check all the components in the building. They should give you a list of what they will be evaluating and you can use this to compare with other available inspection services.
While some inspectors check only the structure, others may add extra services like specialized tests or bring in experts to check some other aspects of the building. Discuss with them to know what they intend to evaluate, how much it will cost you and also how long it will take. An average inspection can last up to three hours and will take more time if the house is big. Avoid those who want to do it within an hour as they can't be thorough.
Verify that the Person or Business is not Involved in Home Repairs
You should endeavor to hire a person or business that only does inspections and avoid those that sell other home repair services as this can result in a conflict of interest. If they have associated services, it is likely they will find issues even if there is none. Choose people that can offer objective opinions that are not based on any form of bias or interest.
You can learn more about how to avoid choosing a wrong inspector from this article.
Conclusion
Buying a home is huge and it is a commitment that you want to get right. Doing this involves several steps and one of these is hiring the right home inspector. By following the tips above, you can be sure that you will get the right people to give you an objective assessment before committing to buying a property.