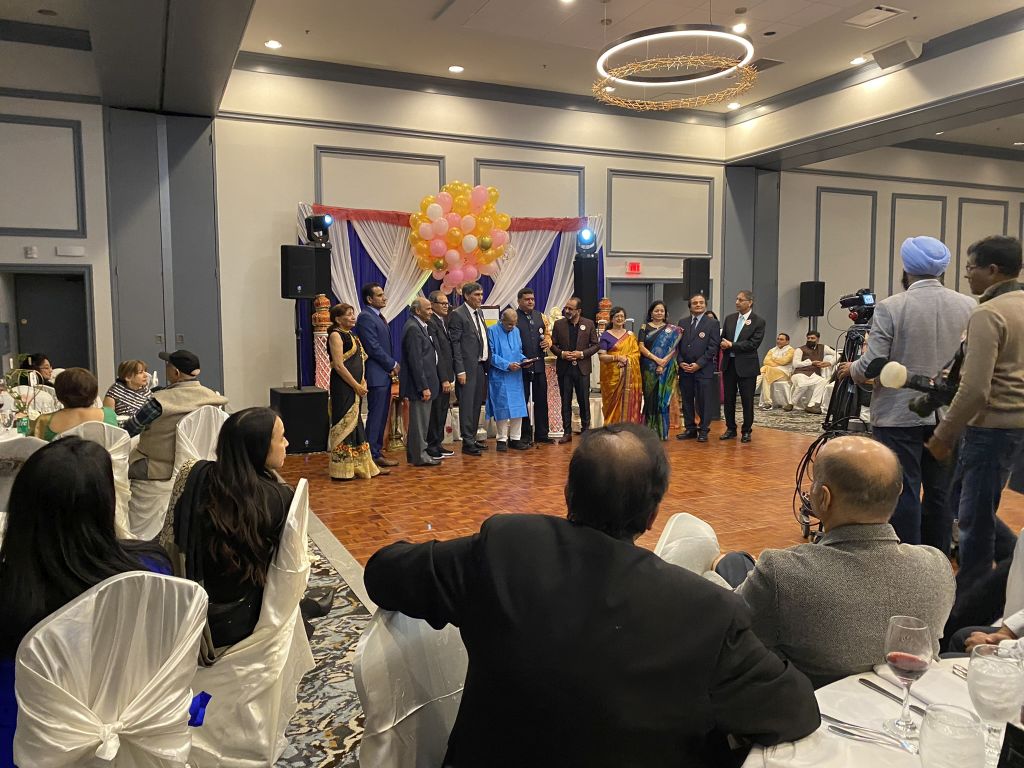 A full house gathered at the Double Tree Hotel in Pointe Claire to mingle, enjoy, pay homage and to rekindle the community spirit. Mr. Subhash Khanna, one of the Trustee of the Hindu Mandir helped raise more than $150,000 that evening and yet slightly short to meet the target for the new construction around the temple.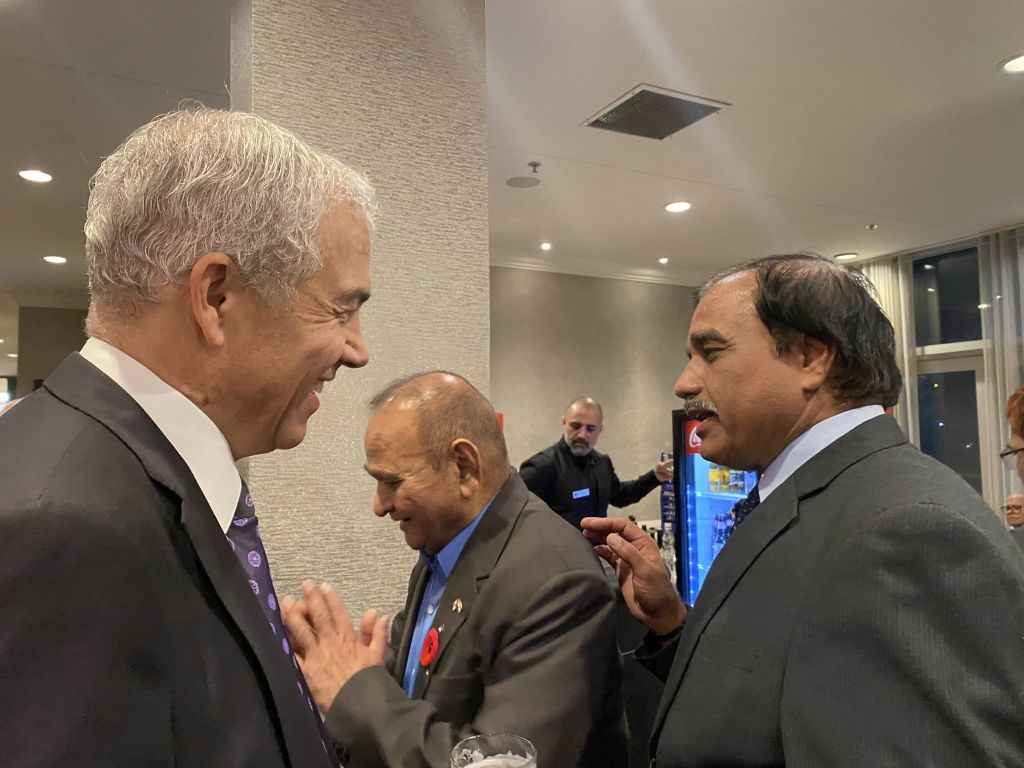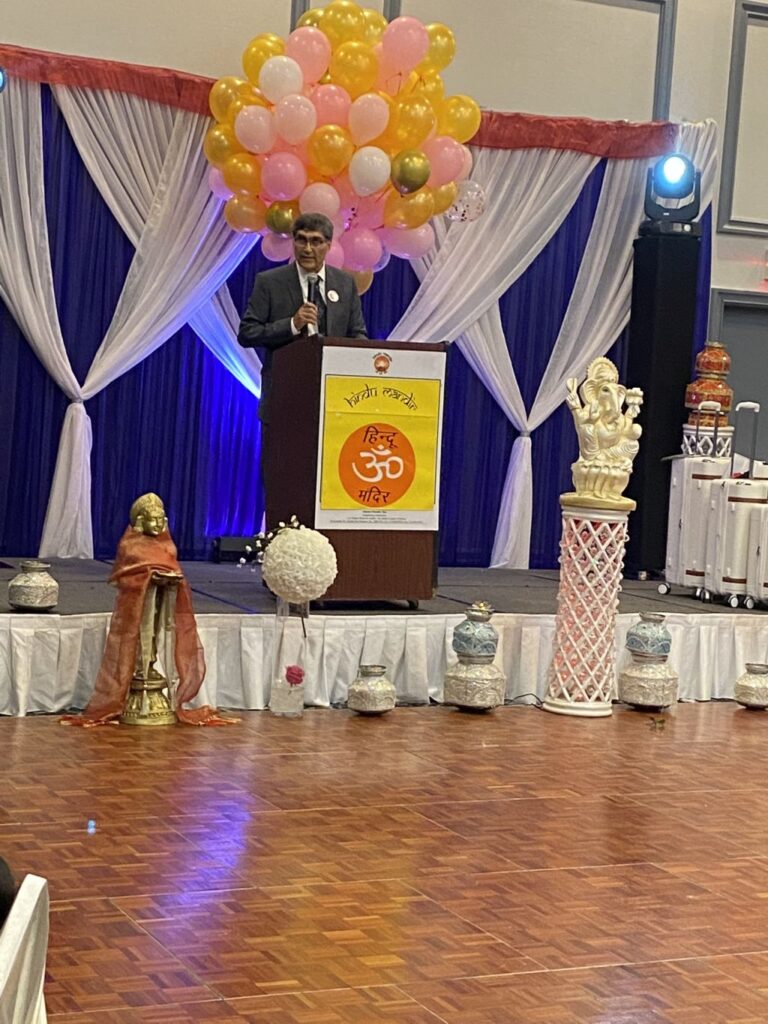 Mr. Rajeev Pahwa, the new President of the Hindu Mandir did a superb job in networking and hosting this cultural evening with the help of new board members, trustees and, of course, the volunteers. Mr. Devi Pathak ji helped immensly in the organizing of the event.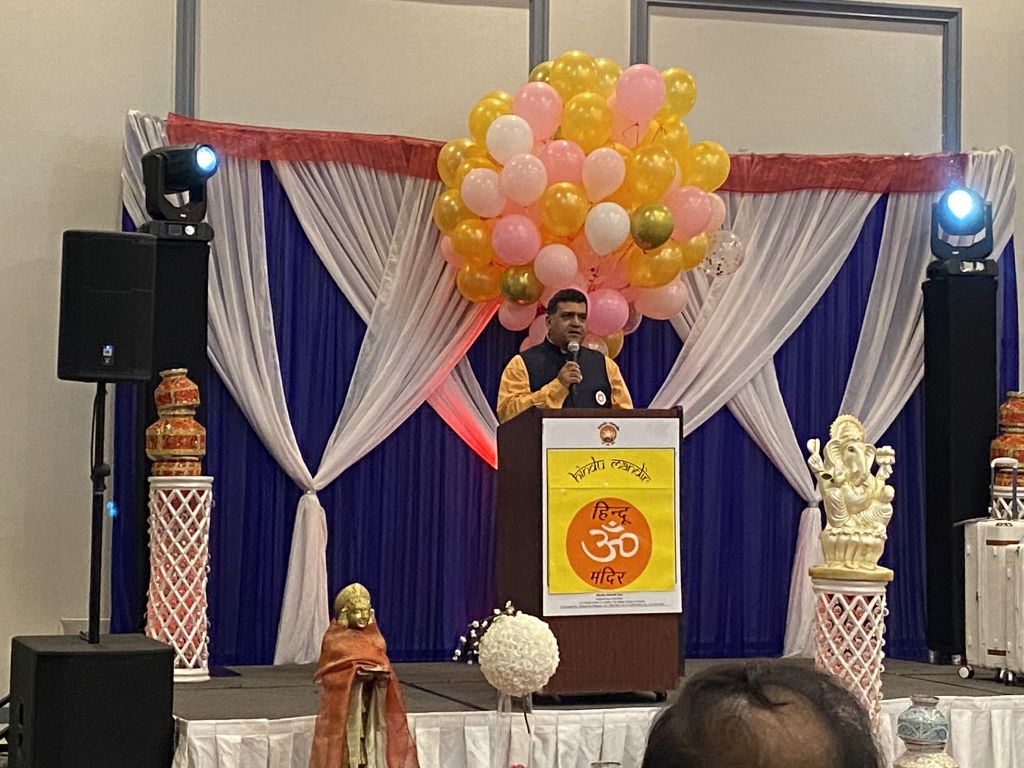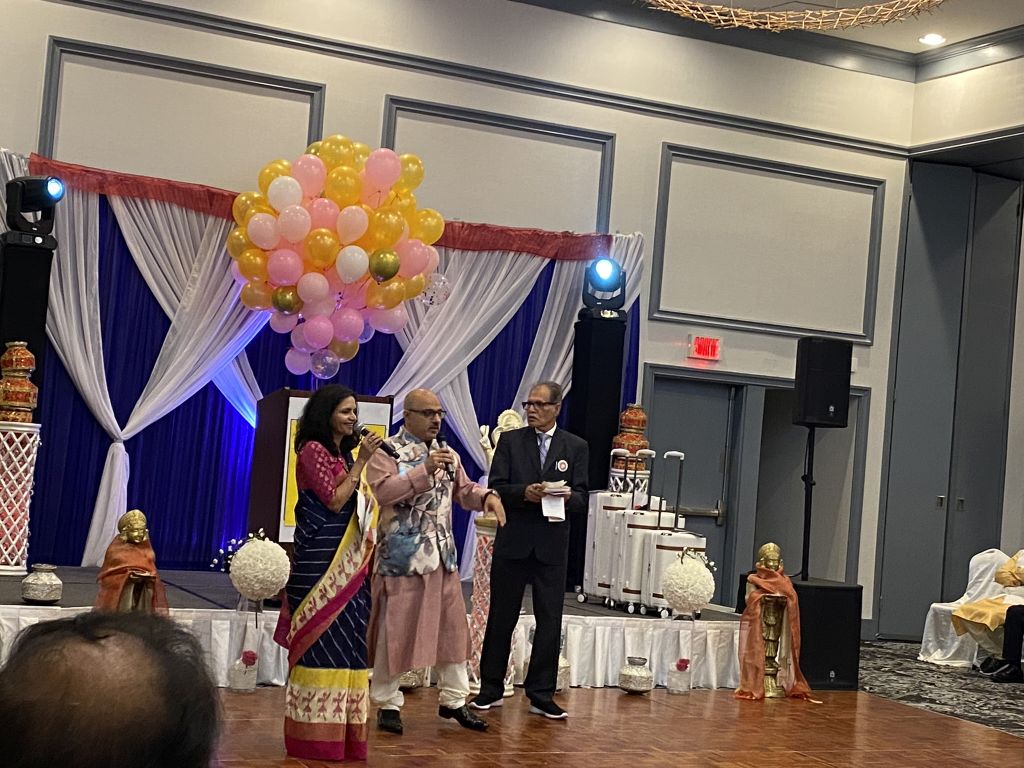 All the digital work on two screens was done by the new secretary, Mr. Ravi Panwar, an IT business man. Ambica Sharma and Gurpreet Arneja were the Masters of Ceremony of the evening. Many artists performed cultural and Bollywood dances and sang meldious songs.
Pandit Dharampal Sharma ji and Pandit RamKaran ji, the two priests of the temple also joined the event. Pandit Dharampal Sharma ji started the program by reciting auspicious shloaks and prayers.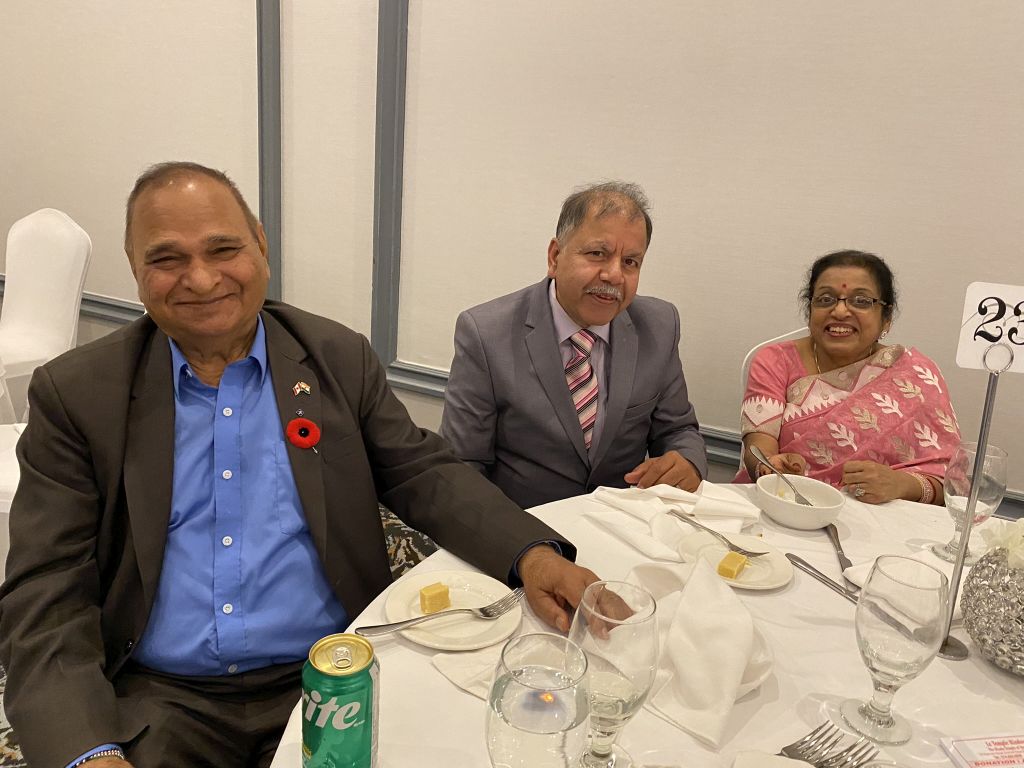 Mr. Shah ji received a Lifetime Achievement award for putting in endless amount of hours at the Temple with such love, aastha and belief.
Mrs. Amita Khanna is the coordinator of Gurukul Camp at the Hindu Mandir DDO and has been running it for the last 15 years. She teaches bhajans, shlokas, yoga and dancing. Gurukul camp is conducted during March break and Summer holidays.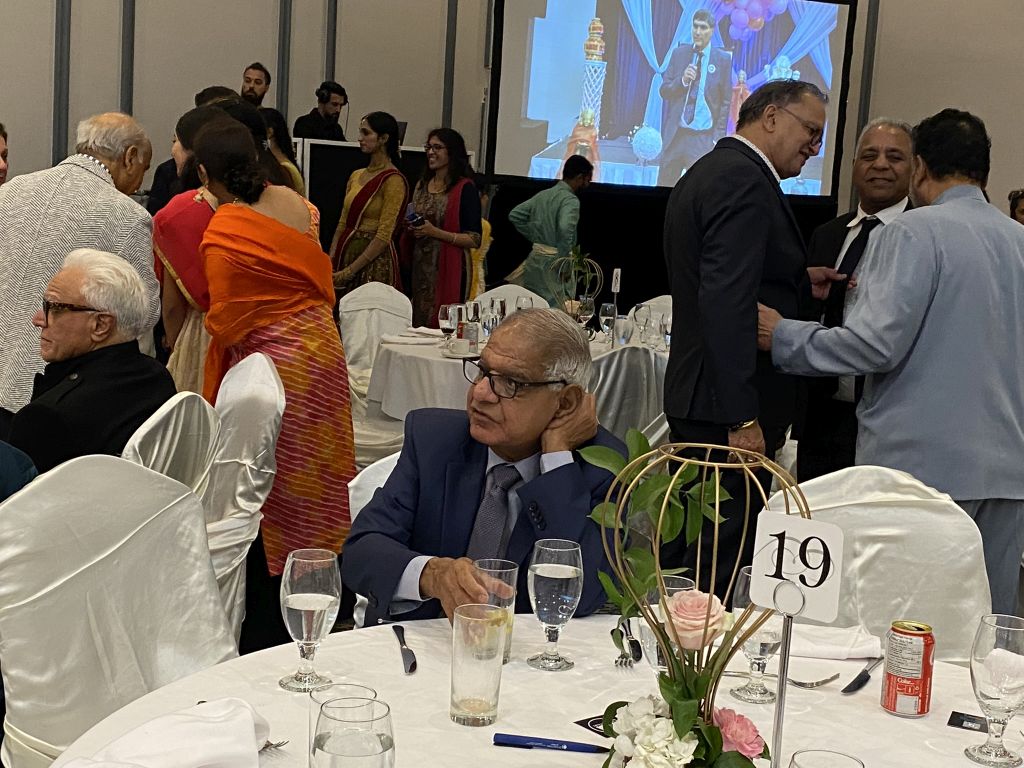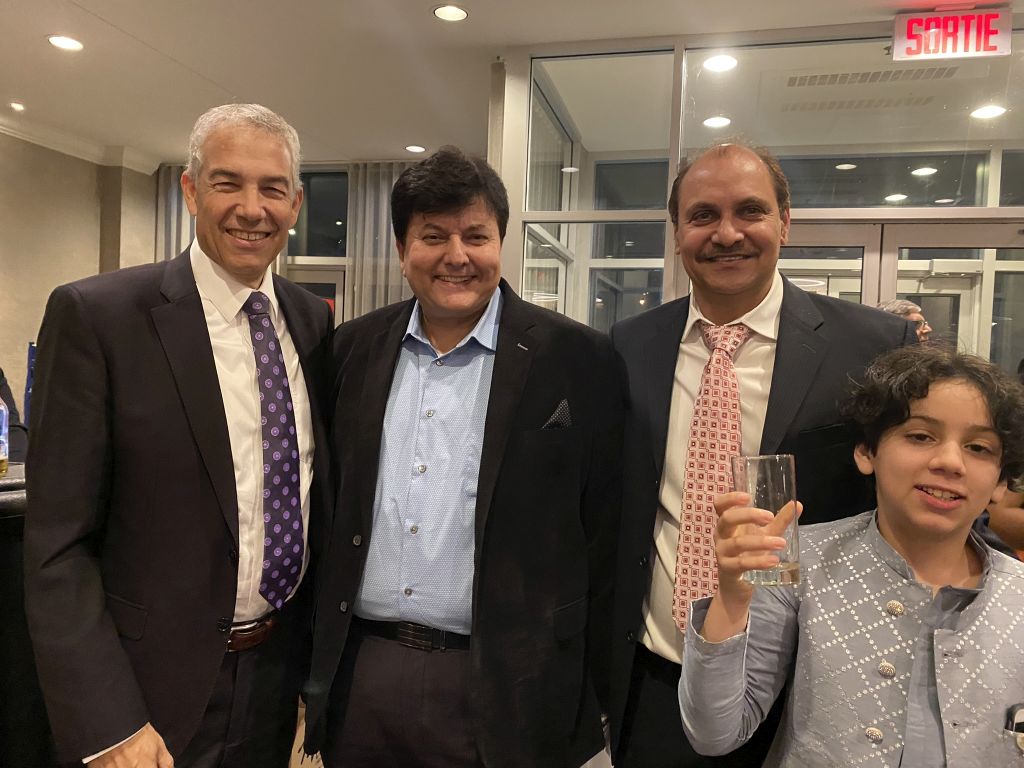 Over 350 people at the Double Tree Hotel savoured the yummy dinner served by Sahib Restaurant and Thanjay Restaurant.