Art includes different activities or product that involves expressing creativity, imagination, beauty, emotions, technical proficiency and ideas. These can be via things such as drawings, paintings, sculptures, and other physical forms. It can be in form of an idea or concept such as in literary works like poems.
Art can also include activities such as music, drama, and so on. It is often beautiful, aesthetically pleasing and emotionally engaging. Lots of people like to collect or buy art in the form of drawings, paintings as well as sculptures.
These pieces are often rare and expensive especially when they have been around for long. This makes them so dear and valuable to their owners. You may learn more about art works here.
Antiques like arts are a collector's item. They are items that can also be regarded as a form of art. They are perceived to have great value due to their historical as well as aesthetical significance. Antique is a word that is most times used to describe an item that is old and of significant value.
They are often rare and are at least 100 years old or more. They are desirable because of their age, rarity, condition and beauty. Other qualities such as sentimental and emotional connection, utility, or other unique features makes them highly desirable.
They may also represent a period in history or a previous era. Part of the characteristics that define an antique is that they usually have some level of craftsmanship and attention to detail. Items that do not meet the hundred year criteria are typically referred to as vintage or as a collectible.
Examples of antiques can include kitchenware, furniture, clocks, jewelry, etc. Arts and antiques are usually sold or bought at dedicated shops, online auctions, auction houses and other places of interest.
How to Move Art Pieces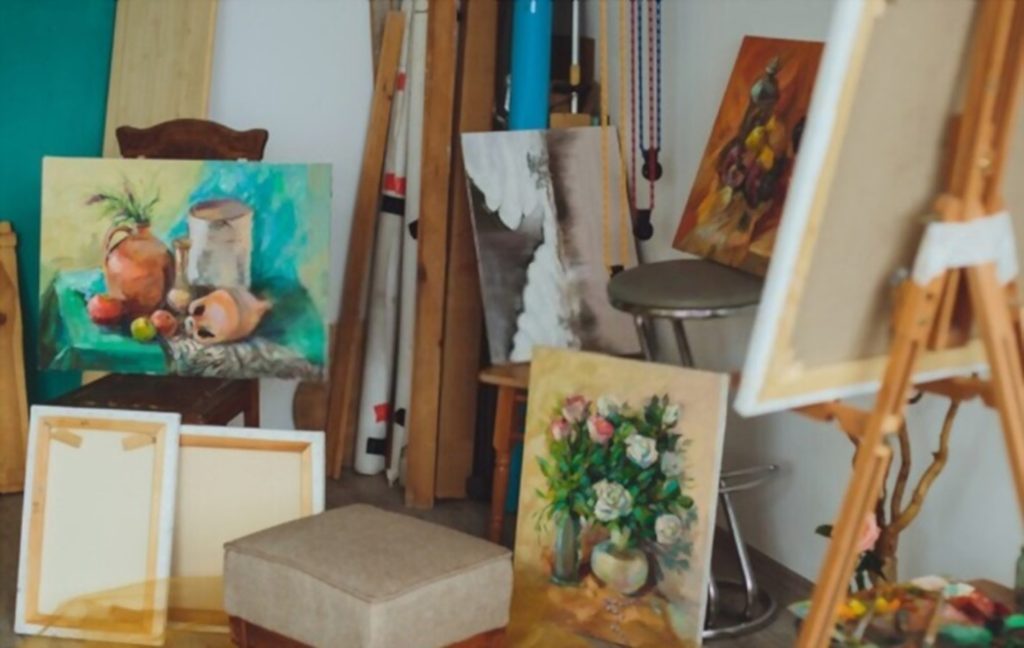 Boxing Them
When moving art items such as paintings, frames, mirrors, sculptures, and so on, you should ensure to pack them properly. Never try to move them without doing so as this will help to prevent scratching, breakage and other damages. To move them, you should get heavy-duty boxes that are large and strong enough to hold them.
Telescope boxes are great for packing flat-lying objects like mirrors. The boxes are a two-part set which you join to make one box. You may also use crates for exceptionally large artworks and frames.
Wrapping
Before putting your delicate items in the box or crate, it is advisable to wrap them in a material such as glassine. This is a smooth paper that is water, air and oil resistant. It is better to use this than a regular plastic wrap. Glassine is easy to find and it will protect your art from any kind of blemish.
The next step is to secure the glassine using tape then layer your items in a bubble wrap using several layers. Also, secure this with tape. Layering the bubble wrap more than once helps to provide good padding.
One of the most vulnerable part of a framed art are the corners. If not properly protected, they can get chipped, nicks or scratches. To prevent these, you should surround the corners with protectors. There are cardboard and Styrofoam protectors that you can use for these corners.
Positioning
Ensure to position the artwork in an upright manner. Avoid laying it flat on the floor of the truck. If you are transporting more than one piece of art, organization is key. Arrange them in such a way that the pieces are stored face to face and back-to-back.
The reason for this is so that the hard part on the back of one piece will not deface the front of another one. An alternative to doing this is packing the pieces in a sturdy box. In addition to all these, ensure to place the items in a way that nothing rests on them.
This is to prevent them getting squashed or broken by other heavier items. You can learn more about packing your art works here https://www.thespruce.com/moving-and-packing-artwork-2436483.
What About Antiques?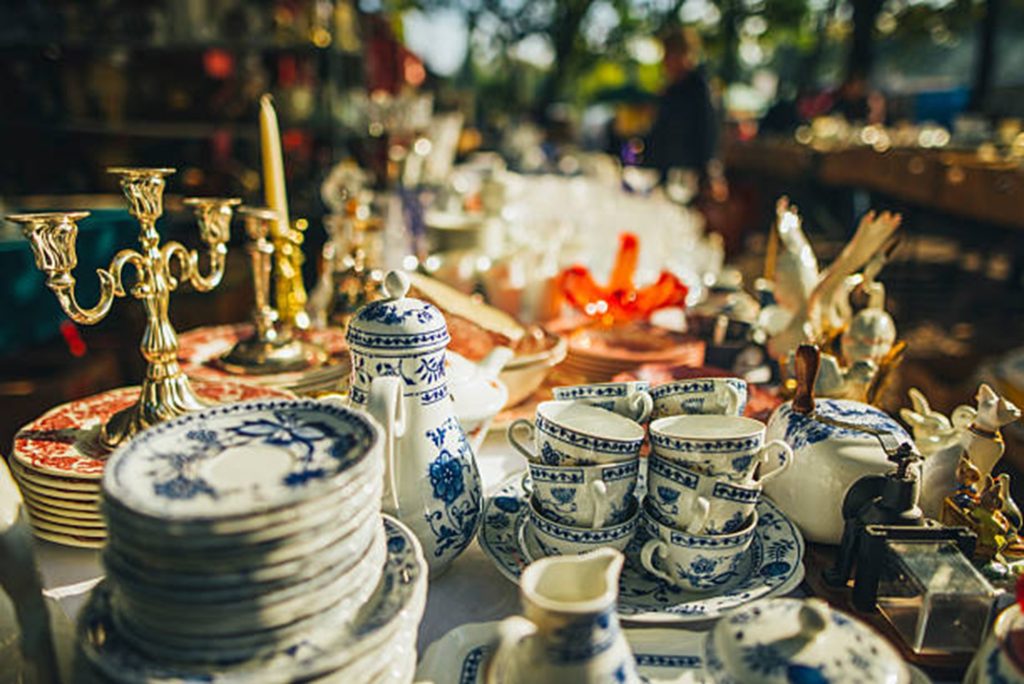 Antiques are precious and are mostly irreplaceable therefore there is a need to be very careful when handling them. You will find a few tips below for moving your antique items.
It is advisable to itemize your inventory before you begin packing them. This is to help you to account for each one in case any of it gets damaged or lost. You can list the items, make notes as well as take pictures of them.
You will need many hands if you will be moving any heavy antique item like furniture or clocks. Therefore, you should call for help as much as possible. You risk defacing or damaging the items if you go ahead to move them all by yourself. If it is something you can disassemble, it is much better to do that before attempting to move it.
For packaging antiques, you likely would need supplies such as tape, crates, bubble wraps, moving blankets, boxes and some set of tools. When you are ready and have your supplies, you should wrap the items in bubble wrap layering as much as possible. You can then secure this with tape.
You can further protect the item using the moving blanket and also securing this with tape. Next is to place them in a crate or sturdy box. All these will help to ensure that your precious items are ready for safe transportation. Using boxes as well as crates will lessen the effect of any impact that may affect them while transporting them.
During loading or offloading of the antiques from a truck, you should endeavor to get more hands to help out. You do not want the items to drop while trying to put them in or take them out of a truck. In any case, you should endeavor to insure your luxury items before transporting them.
Hiring a Moving Company
Rather than going through all the above processes yourself, you can hire a reputable moving and storing company. Doing these all by yourself can be quite tasking. When you are not experienced in doing so, there is a possibility of damaging your items.
As an art and antique collector, these items are of a great significance and are a huge investment to you. It is important that they are kept safe and in good condition no matter the circumstance. This is so true when these items need to be transported from one place to another.
They must not be lost, defaced, damaged or stolen. It is a huge responsibility to move them and as such, they need to be handled with utmost care and attention. To this end, you need to hire an experienced company that is skilled in moving and storing these kinds of items.
Such company typically work with different professionals such as artists, designers, sculptors, art advisors, curators and interior decorators. They may also work with homeowners and estate managers. This is to ensure that they get professional help in handling, packing, storing, delivering, unpacking and installing your luxury items.
These pieces may be moved to or from residential homes, galleries, auction houses, museums, offices or even from special exhibitions.
Knowing the Right Company to Choose
Not all moving companies can handle transporting art pieces and antiques. Some are trained so they have the specialty and expertise. You can find some factors to consider in selecting a moving company below
Knowledge and Expertise
One of the first things to know about a company that you want to handle your luxury items is how knowledgeable they are. This is important because having the knowledge about how delicate and valuable each item is helps to properly handle them.
Experience will allow them to know what to do with each type of item. They will know how to correctly remove, pack, store, ship and re-install the items. Whether this be a drawing, a painting, an antique or a sculpture.
Insurance
This is another very important factor to consider. No matter how careful movers are, there is the possibility that something can go wrong. Therefore, it is important that whichever mover you choose has the right insurance cover.
This will help to hedge you against any undesirable situation. You would at least get some of your investment back even if you are not able to recover all your items. In addition to this, endeavor to find out if the company is licensed.
Asides from these, you can ask for recommendation from your family, friends as well as colleagues. You should also get estimates from at least three movers. Carry out a research on each company and read reviews about them.
By following these steps, you can easily find antique movers in NYC, NJ, MD or any other location in the country.
Conclusion
The best way to move your art and antique items is to hire a professional and reputable moving company. While you may be able to pack and move by yourself, it can be very demanding. Also, your lack of experience might cause more harm than you imagined.Good moving companies on the other hand are experts at packing, moving and storing these items. They have several years of experience and added to that, they hire trained professionals to properly handle your stuff. All you need to do is to get the right company. You can then relax knowing your properties will be well taken care of.