MP Sonia Sidhu on Healthy Eating and Diabetes consultations in Canada
Sonia Sidhu is the member of parliament for Brampton South Chair of All Party Diabetes Caucus. She held the consultation on healthy eating and diabetes in Dollard-des-Ormeaux Civic Center on July 26, 2017.
MP Sonia Sidhu started with the opening remarks. She mentioned that the mandate is to analyze and provide recommendations to advance and advocate for diabetes related federal public policies. The caucus is a multi-partisan group of federal parliamentarians supporting the enhancement of existing policies, developing new ideas and solutions on behalf of the 11 million Canadian living with diabetes or pre-diabetes.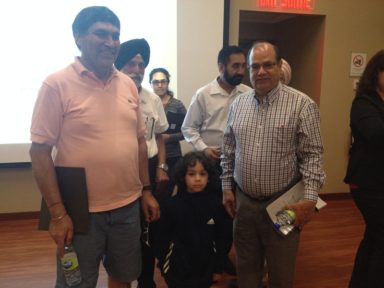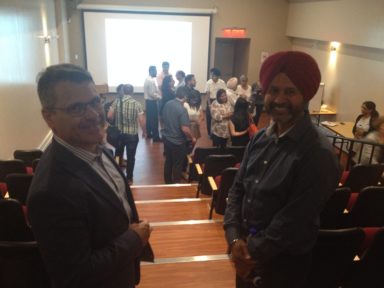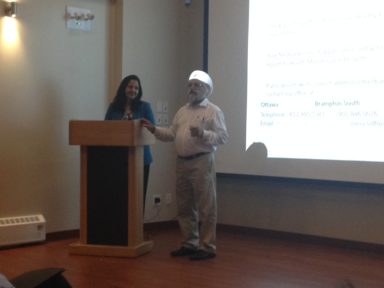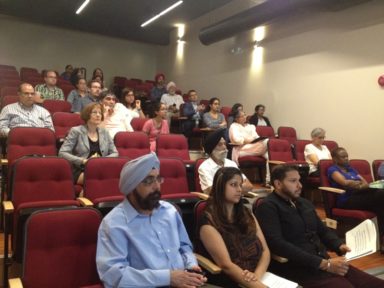 The purpose of this consultation was to revise Canada's food guide and to implement Canada's Healthy Eating strategy. Among the participants were community members, health professionals, researchers, educators and people living with diabetes.
According to the Health Canada, 2017, better nutrition information is being brought forth to the public as Canada's food guide is modernized. It is also improving food labeling and food quality by lessening sodium in food and prohibiting industrial trans fats. Because children are most vulnerable, it is putting restrictions on Marketing unhealthy food and beverages to children.
Unhealthy eating is the leading risk factor for obesity and chronic diseases, including Type 2 Diabetes. Two-thirds of Canadian adults and one-third of Canadians children are obese or overweight. The cost in health care spending and in lost productivity due to obesity alone is estimated to be $4.6 to $7.1 billion in Canada each year.
Some dangerous diabetes facts have come to light. It is expected that by 2025, over 23% of Canadians aged 21+ will have diabetes. The cost of treating diabetes is over $12 billion. By 2020 it is expected that the cost of treatment will grow by another $4.7 billion. Over 60% of Canadian adults and 31% of adolescents are overweight or obese.
Furthermore, people with diabetes are 3 times more likely to be hospitalized with cardiovascular disease, and 12 times more likely to be hospitalized with end-stage renal disease. People with diabetes are 20 times more likely to be hospitalized with lower-limb amputations. Diabetes is deadly. People with diabetes experienced mortality rates at least two times higher than those without.
Diabetes prevalence is higher among South-Asian Canadians and Indigenous Canadians. For first nations individuals living on-reserve the rate of diabetes in 2011 was 17.2%. For first nations living off-reserve, the rate is 10.3%. For Metis, it was 7.3%. South-Asian women are at a high risk of Type 2 diabetes, especially after pregnancy. The rate of post-pregnancy diabetes among South-Asian women is 50% after 10 years.
Though Quebec has the second lowest rate of residents who are overweight of obese, and has the lowest childhood obesity rate in Canada. It is estimated that in 2020, nearly 10% of Quebecers will have diabetes, while nearly 23% will have prediabetes. The estimated annual out of pocket costs is $838.55 for Type 1 and $1546.58 for Type 2 diabetes. Diabetes care is integrated into a provincial chronic disease framework.
The discussion went on to find plausible healthy habits, to bypass any cultural stigmas, its awareness, and its promotion. The feedback is to be reported to the Minister of Health, and which consequently will be helpful in revising Canada's Food Guide as well as implementing Canada's Healthy Eating Strategy.
Any additional feedback or comments can be emailed to MP Sonia Sidhu at < sonia.sidhu.A1@parl.gc.ca >.