CACAO 70
New to Canada…? Find your Wonderland and stay for life
Are you a new arrival? Are you looking to explore your options in Canada? Yearning for pleasure, creativity and business at the same time? Well, every bit of this country is definitely the place to be. And chocolate is unquestionably the treat to hold your hand and lead the way. It's as easy as it sounds. And once you get there, the paradise of creamy, fudgy, milky or/and dark delights (out of hundreds we offer), you will say "Bingo! That's my kind of business". A Wonderland.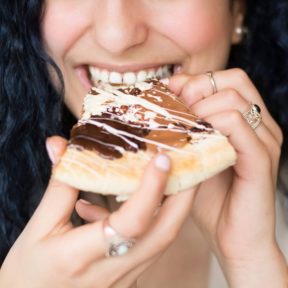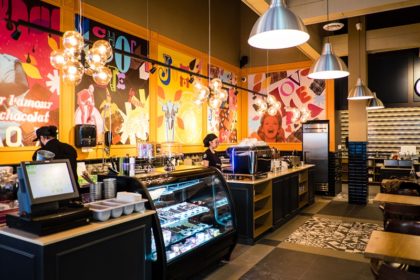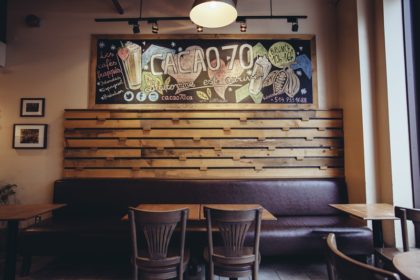 HOW IT FEELS TO BE A FRANCHISEE IN A "STATE OF CHOCOLATE"
Have an appetite for fast cash, reliable services and immense growth potential? First do is to drop by one our 16 stores across Canada and get a first taste of how it feels to be in "a state of chocolate". No hard task. Either it's an EATERY, SWEETHOUSE or DIPPERY people from all around the continent are blown away by the CACA0 70 experience. 15 different types of chocolate, rich and interchangeable menus, nutritious brunches and the bar of one's choice to go! As for the stylistic approach of our stores, do we call it decor? No. We call it Wonderland. What more could a kid ask for? What more could a dreamer ask for? And dreamers you find at all age and in all continents.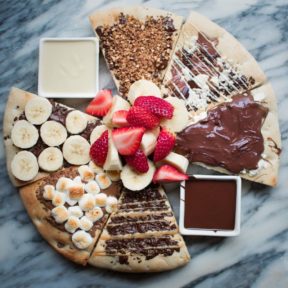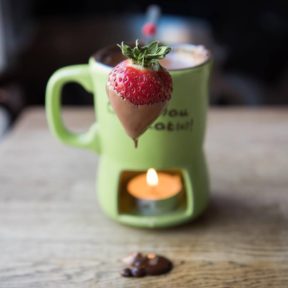 We are one of the fastest growing franchise in Canada and the most recognizable. For more info call or email Joys: 514.523.9000 or C: 438.928.0885; joys@cacao70.com
WANT SOME CHARLIE WONKA TOUR?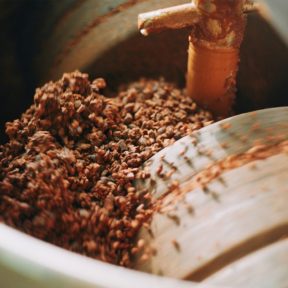 Go ahead! Be part of the family and see your business blossom like a daisy. And take this for a fact: Daisies belong to one of the largest families of flowers in the globe. So if you desire to see the seed itself, hit the newborn and all promising chocolate factory for a tour around the bean-to-bar process. Oh yes. All bean, no powders, no masses, no liquors, no lies. The real deal. Bean roasted carefully to bring your customers with the ultimate flavour possible. And a pretty good chance for you to start dreaming a sugared life in Canada.
THE GATEWAY TO CANADA LIVING
Choose your pathway and let us do the work for you. Location of your store-all over Canada and province you name it!-, training, marketing, partnerships and financing. Side by side every step of the way. Build a bright future for you now and see it manifest itself tomorrow. CACAO 70 seeks not for opportunists, but believers. Help us find you the Wonderland you deserve and open yourself the gateway to supreme Canada living.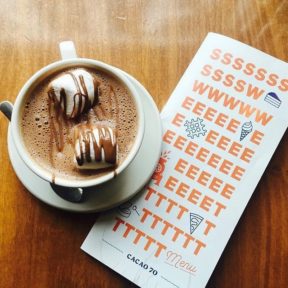 Next points of CACAO 70's interest: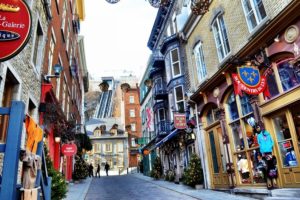 OLD QUEBEC CITY: The heart of Quebec within lies history, beauty, culture and a fascinating market. A lively, colourful and historic neighbourhood that lures you into a time of magnificence. The area is an Unesco World Heritage and it attracts thousands of tourists every year.
THE HISTORICAL OLD PORT offers visitors the opportunity to engage with all sorts of activities. Busy 24/7, a spot full of life at its fastest pace. The Montreal Clock Tower, the Lachine canal and the endless walks by the river, are only some of the things one can enjoy. Maintains the most prestigious market in Montreal preserving the identity of a bicultural country.

Cacao 70 – Find your Wonderland and stay for life – Montreal-Old-Port-Summer
 CACAO 70 FACTORY:
Le Nordelec – Suite T101751 Richardson Street Montréal, QC H3K 1G6 Entrance at the corner of Shearer and Saint-Patrick
 If you fancy a tour around the factory contact us now:
O: 514.523.9000
C: 438.928.0885
INFO
Head office: 1306 Ste-Catherine East, Montreal, QC,
H2L2H5
Check us out:
Facebook: https://www.facebook.com/cacao70/
Instagram: https://www.instagram.com/cacao70/
[sam_ad id="14″ codes="true"]