Nova Stella, the art of being different together:
A major artistic and festive gathering
for everyone who loves Montréal
This coming August 5, as part of the Montréal First Peoples' Festival, Diversité artistique Montréal (DAM) and LAND InSIGHTS will present Nova Stella, an official event on Montréal's 375th anniversary program.
Nova Stella is a major gathering of artistic performances and festivities, where everyone who loves Montréal is invited to come together to celebrate the Montréal of today and imagine the city of the future. The day, which has three distinct components, will feature shows that reflects the city and its inhabitants.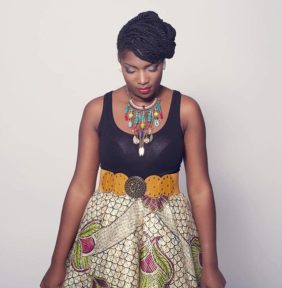 "Nova Stella is a chance for Montrealers of all backgrounds to take part in an unforgettable day where they can discover the many talents that have the very pulse of our city. In this year of celebrations, it's a fantastic way to celebrate our Montréal identity. This coming August 5 will be an extraordinary opportunity to show off Montréal's rich diversity as well as the truly vibrant indigenous cultures," said Alain Gignac, General Manager of the Society for the Celebration of Montréal's 375th Anniversary.
"Diversité artistique Montréal (DAM) and Terres en vues, in a shared artistic vision, offer a series of festive events that reflect the dynamism of the Montréal of today, a city that is unified, composed of people who have forged its cultural identity and who stand in solidarity together," said André Dudemaine, administrator and founding member of LAND InSIGHTS and Jérôme Pruneau, Executive Director, Diversité artistique Montréal (DAM).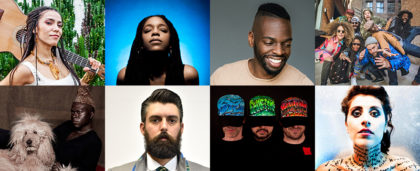 A diverse musical programming will kick off the festivities from 12:20 p.m. to 4 p.m. at the Place de Festivals and will feature an array of talent in jazz, soul, reggae and other fusions and genres, with Matiu, Huu Bac Quintet, Veeby, Grooz, Komty, Noubi Trio, Rookie Rook & Cie and Emrical among the headliners. Street entertainment will also complement the programming.
The great Defilé de L'Amitié Nuestroamericana will take place at 3 p.m. and, for a seventh consecutive year, celebrate with strength and determination of the brotherhood and sisterhood that unites the First Nations people of North American and all people from the territories of continents around the world. Boasting 65 groups of musicians and dancers in colourful costumes from communities across 35 countries, it invites Montrealers to come and share the legitimate aspirations of the people in preserving cultural traditions and protecting Mother Earth for generations now and tomorrow in an uplifting and electrifying ambiance. The parade, which is known for its unifying and peaceful spirit, will also make room for contemporary creations from here and afar. It will make its way down Sainte-Catherine Street from the intersection of Metcalfe Street up to the Place des Festivals.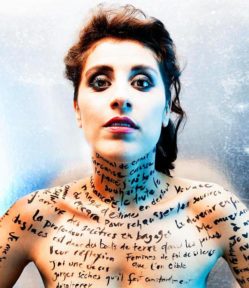 Lastly, at 8:30 p.m., in a unique and thrilling production by Didier Lucien, artists from all over will once again take over the Place des Festivals, infusing Tioh'tia:ke (Montréal, in the Mohawk language) with its world-renowned dynamism, to which immigrants have been contributing for 375 years and the First Nations long before this time. The Nova Stella manifesto, recited by its author Queen Ka, will set the tone for an energetic performance where the power of the spoken word intertwine with the sounds from the city of today, with performances by Mamselle Ruiz, Karim Diouf, Hua Li, Fabrice Koffy, Pierre Kwenders, Jacques Jacobus, Joyce N'sana, Webster, Sonido Pesao, Tomas Jensen, Jenny Salgado, Emrical, Loco Locass, Shauit, Queen Ka and Nomadic Massive.
Nova Stella is an invitation to discover and embrace the art of being different together!
 "The program created for Nova Stella dovetails with the editorial line of building bridges, which was chosen to celebrate the 375th anniversary of the founding of Montréal. I commend all the creative talents and artists who have put their weight behind this project and I invite all Montrealers to come out and take part in it. Long live a 375th that brings us together, that celebrates our origins and our diversity. Long live Montréal!", said Denis Coderre, Mayor of Montréal.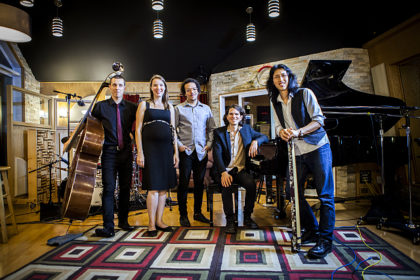 "For years now, Montréal has been pulsing with the energy of people from the four corners of the earth, and it is this cultural wealth that we are celebrating during Montréal's 375th anniversary. This great gathering is testament to the openness and diversity that characterizes Québec, which has drawn people from around the world to our city," said Martin Coiteux, Minister of Municipal Affairs and Land Occupancy, Minister of Public Security and Minister responsible for the Montréal region.
"2017 is a great opportunity to highlight the rich cultures of Indigenous Peoples and to showcase the diversity of our cultural heritage. This diversity makes Canada stronger and is an unending source of creativity. I encourage all Montrealers to come to Nova Stella to celebrate the beautiful cultural mosaic that defines their city's identity and the talent of First Nations artists," said the Honourable Mélanie Joly, Minister of Canadian Heritage.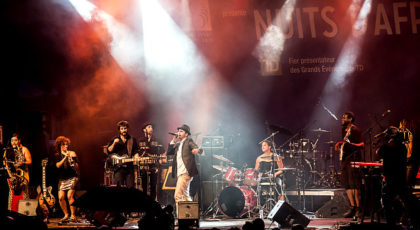 The event is presented in partnership with L'Amitié Nuestroamericana and with the support of the Festival Accès Asie, the Festival du Monde Arabe and the Festival Orientalys.
About Diversité artistique Montréal (DAM)
The mission of DAM is to promote cultural diversity in the arts by encouraging the recognition and inclusion of all artists in professional networks, cultural institutions and distribution channels in Montreal.
 About LAND InSIGHTS
Founded in 1990, LAND InSIGHTS is the driving force behind the Montreal First Peoples Festival, a multidisciplinary artistic and cultural event that has made Montreal the nerve centre of indigenous creativity for the past 27 years. The festival, which blends traditional and contemporary influences, offers a unique experience rooted in both the reality and the imaginations of the people from the three Americas.
 About the Society for the Celebration of Montréal's 375th Anniversary
The Society for the Celebration of Montréal's 375th Anniversary is a non-profit organization whose mission is to organize the celebrations and socioeconomic contributions that will mark Montréal's 375th anniversary in 2017. With a focus on promoting Montréal expertise, it acts as a catalyst for local forces in carrying out its mandate: to mobilize the community, implement a funding strategy, rigorously manage public funds, develop quality programming and ensure the visibility of the celebrations.
The Society benefits from the support of the Ville de Montréal, the Québec government, the Canadian government and private funding from 12 Great Montrealers. For more information, see http://www.375mtl.com