Power of Mantras – 108 Kundiya Mahayajnya
1st time in Montreal, Mr. & Mrs. Ravinder Thakur & Family are sponsoring this auspicious event. Havana will be done by a renowned scholar, Pandit Keshav Datt Shastriji from India.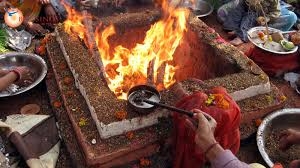 Come and enjoy your peace of mind, good health, positivity and even scientifically proven benefits of Havan. It helps to purify atmosphere and to prevent infectious diseases.
Everyone is invited to attend Havana/Yajnya.
Breakfast and Bhog will be served.
Date: Sunday, August 13, 2017
Time: 8:00am
Venue: Chalet d'accueil des Champs
3555 rue Douglas-B. Floreani
Montreal (QC)  H4S 1J6
Bus Service is provided by Hindu Mission Bellechasse Temple. At sharp 8am, the bus will take you down to the yajnya place and bring you back at 1pm at Hindu Mission. Contact Hindu Mission Temple to book your seat – 514-270-5557.
This event is sponsored by ATI / Ajit Transport Inc. & Mr. & Mrs. Ravinder Thakur & Family.
Any donations will go towards Gau Raksha and other Animal Protection Organizations.
For more information, please contact
Rashim Thakur at 514.502.6890 / Ravinder Thakur at 514.781.0953
Rakesh S. at 514.388.6250 / Pinky S. at 514.919.0550
Sanger at 514.967.5056 / Hindu Mission of Canada at 514.270.5557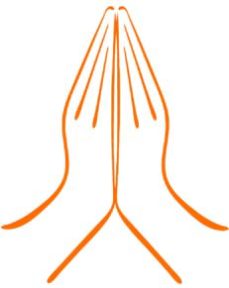 [sam_ad id="14″ codes="true"]